We hosted a fabulous Halloween party for our neighbors this weekend and, thanks to all the packages sent from our friends and family back home in the States, were able to go all out with costumes, decorations, and goodie bags!!!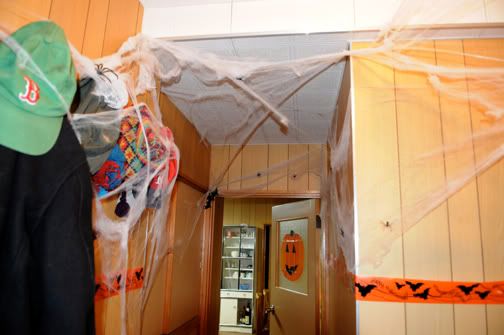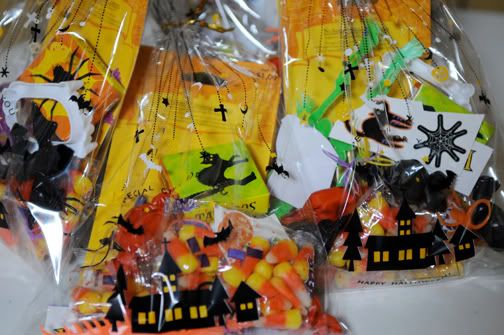 Eri seriously rocks the vamp teeth:
If they only knew the TERROR that lives next door...ah ha ha haaaaaaaaaaaaaaa!
We had a frightenly large buffet o' Halloween goodies and food galore, including homemade popcorn balls (Grandma's recipe), creepy cheese platter, witches' brew punch with frozen severed hand, and hot caramel apples!
Oh, and a few Japanese dishes came along as well and have now become Halloween-cuisine favorites including sushi rolls (as displayed by Jacob), onigiri, Sapporo beer, Japanese chocolates, iced green tea, and Hasukai & Meatball Soup (as displayed by Shibata-san).  I'm sure my weight after eating all of this is super scary indeed!
Food, Halloween music (can you ever get enough of "Monster Mash" and "Thriller"), and a rousing game of Pin-the-nose-on-the-jack-o-lantern made for a smashing time!
This is what happens when you give your sweet little neighbor-girl fake blood, a wig and teeth, and some face make-up crayons.  By far the scariest thing of the evening!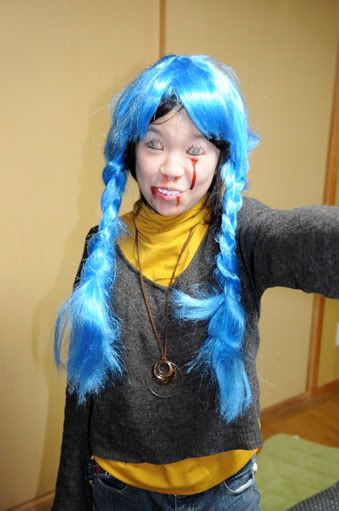 No one in attendance (except Jake and I) had ever been to a Halloween party before and they all assured me it was a blast (of course)!  Thanks once again to everyone who sent great geat to make this happen!
So, the rest of the week, Jacob and I will be working on our REAL costumes for Halloween on Friday!  Stay tuned...