I hadn't been to the central-Hokkaido town of Furano since
my great flower-trek of 2008
, so it was awesome to get away with the hubby last weekend to enjoy the town for its other famous feature: snow. Lots and lots of snow. I'm talking "make you forget all about those famous Furano lavender fields" snow: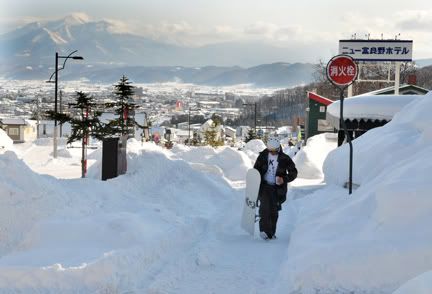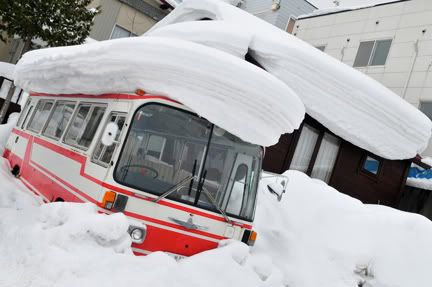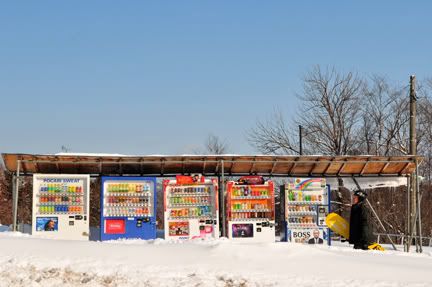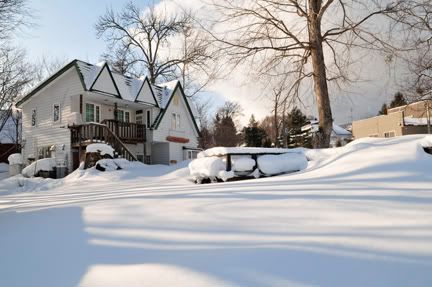 Of course, with this much snow, its pretty much inevitable that Furano has made itself known as one of the leading destinations in Japan for skiing and snowboarding. Hosting the World Snowboarding Cup a few times in recent years has helped out a bit too.
Saturday started out, as most snowy getaways seem to do, with beautiful weather for hitting the slopes: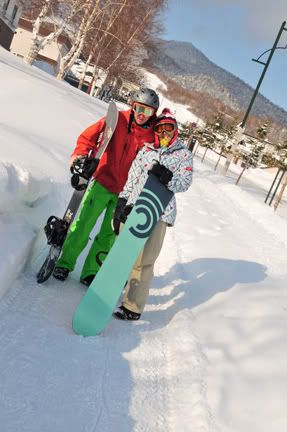 (Our friends, Ross and Risa)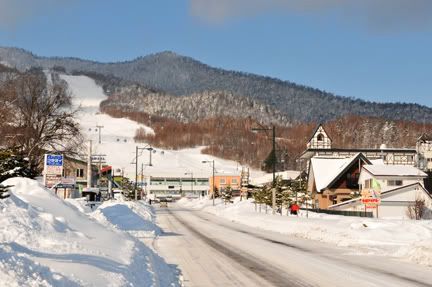 A light, little snowstorm on the mountain made for fresh powder and less bruises...
...but soon gave way to a mountain-fleeing white-out!
Mother Nature always seems to have some funny little ways to let you know that it's indeed time for a beer instead:
Okay, so the "real" reason that we headed to Furnao for the weekend was for our winter HAJET (Hokkaido Association for the Japan Exchange and Teaching Program) meeting, followed by a delicious seafood enkai (all you can eat and drink party) with some JETs from around Hokkaido: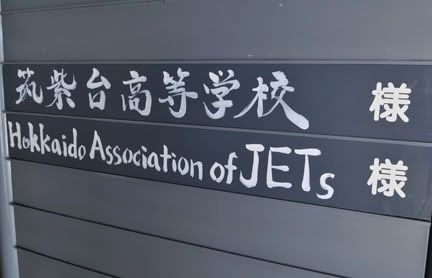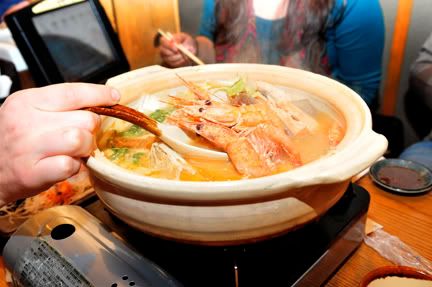 And I think one of the things I like best about this little mountain town are all the little discoveries that are tucked away, waiting for curious individuals to find them. Example one: a secret snow cave/mystic ice lair:
Example two: an amazing little organic bakery which utilized straw bale construction for its walls and benches...sooooo super cozy (and tasty):
Example three (and beyond): A ton of little, colorful coffee shops, an amazing restaurant which specializes in stone-fired pizzas using Hokkaido wheat and other local ingredients, a brewery known as much for their homemade spicy sausage as their beer, and a whole new desire to come back and poke around this little gem of Furano a bit more: