In the spirit of our grandabulous
autumn Hokkaido roadtrip last fall
, my partners-in-driving, Krista and Vanessa, and I headed out of Sapporo once again to the north-central part of our island just in-time for the arrival of Spring there. We were greeted with lush gardens, colorful dairy farms galore (made me a bit homesick for Kansas), and some amazing colors that you have to see to believe:
After a night stop with our friends in Engaru, our first destination was the Holland-rip-off tulip gardens in Kami-Yubetsu. Yes, it is anything but Japanese-y, but it was still pretty nonetheless (thanks in part to the gorgeous weather that decided to accompany us):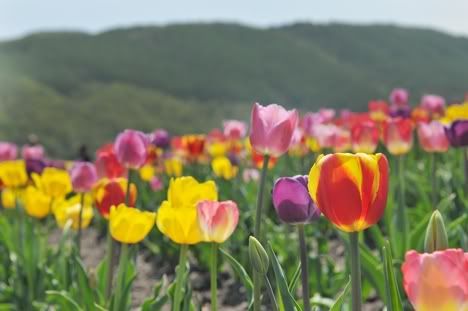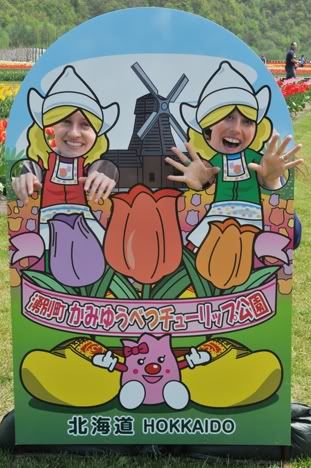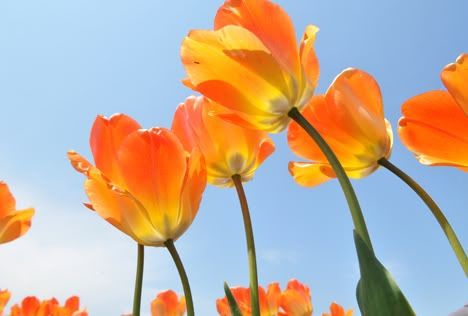 And from there it was on the road again, only to be lured off by an excessively large crab claw in Monbetsu: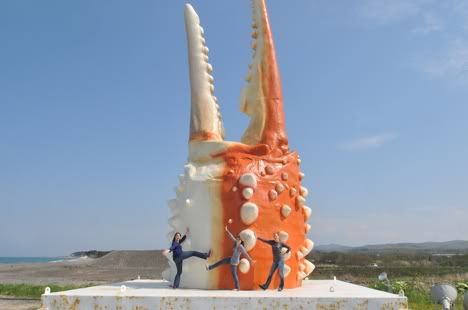 And since we were already there, we thought we'd better join the kids at the park jumping on the Fuwa-Fuwa Dome (translates to "fluffy dome"...these things are everywhere across Japan and are so, so awesome):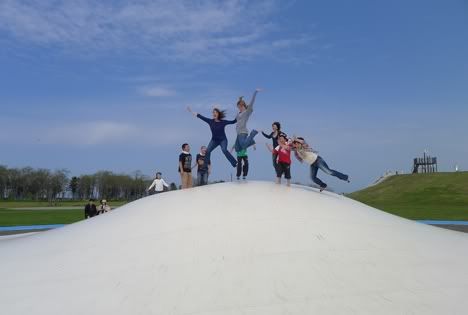 Our primary destination was actually spotted on a poster on our last roadtrip. Takinoue is a sweet little town known for mint, turkey farming, it's pink fairy mascot...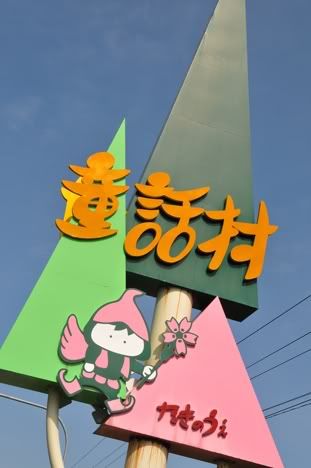 ...and especially it's acres and acres of
shibazakura
, or pink moss phlox, which cover the hillsides like a thick 70s-esque-era rug: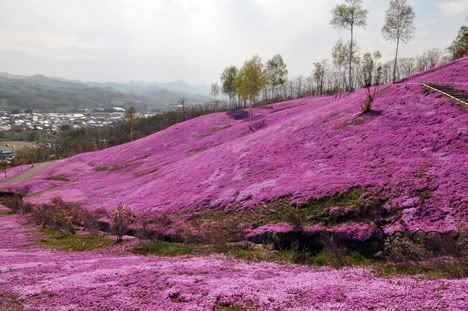 It's one of the most gorgeous places I've ever seen: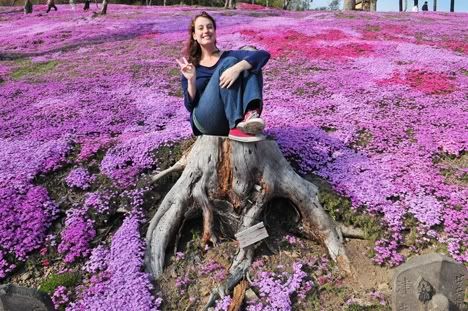 We saw this guy just
a few weeks ago at hanami
in Sapporo and were really surprised to see him, bushy eye-brows and fancy get-up galore, up in Takinoue as well: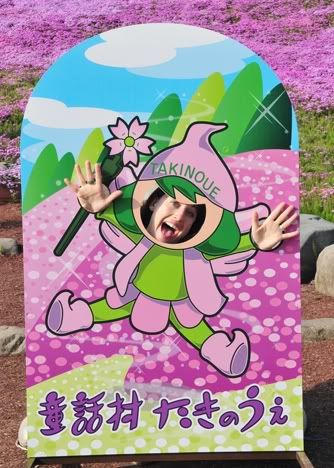 Gratuitous driving pics (not recommended):
Our original plans included camping out for a night, but unforeseen rains dictated that we make ourselves a car tent and sleep in the michi-no-eki (roadside station) parking lot instead:
The next day, we headed to the beautiful area surrounding the town of Biei. The watery rice paddies encompassing the farms in this part of Hokkaido are so, so dreamy: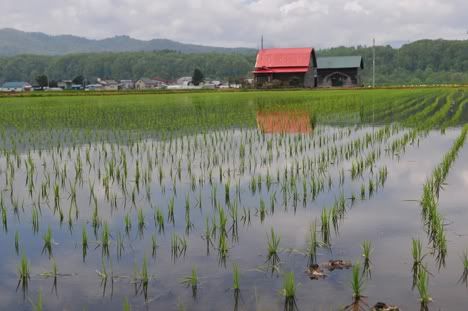 The cute little town of Biei looks more like it came out of the Midwest, U.S.A. rather than in northern Japan:
With a quick stop at the area's Blue Pond...
...and it was back to our city-life in Sapporo with another glorious roadtrip under our belt, and a renewed sense of pride for our beautiful (and uncharacteristically non-Japanese-y) island of Hokkaido!