The first signs of Spring here in Hokkaido don't consist of flowers, sunshine, or even warm weather. Instead, they come in sakura (cherry blossom) filled advertisements and treats from Starbucks: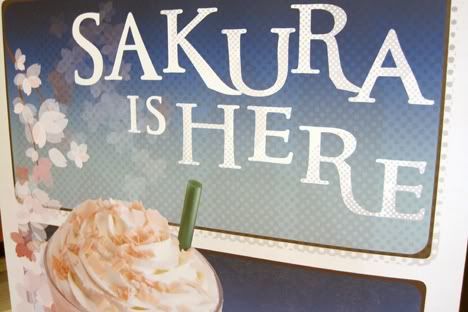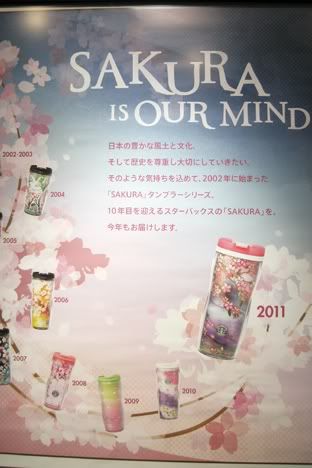 Yup, once I'm able to munch on sakura cheesecake, cookies, and scones, and then chase it all down with a cherry blossom latte, I know that sunshine-y days and light jackets are soon on their way.
Or, so we would like to hope.
A couple weekends ago marked the opening of the sakura blooms here in Hokkaido, and with that comes a multitude of hanami (flower-viewing) BBQ parties in the park. Hanami in Hokkaido, however, is COLD! Sure, you can warm yourself with a bottle of wine and a little fire from the BBQ, but as soon as the sun starts to dip, it is downright chilly! The pretty blossoms and quirky people-watching are nice distractions, though: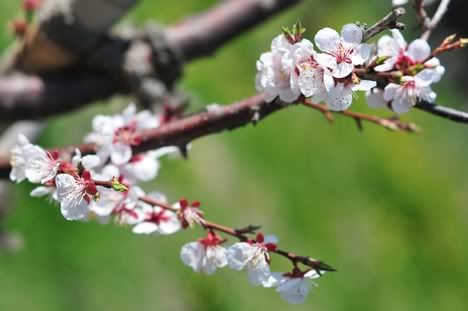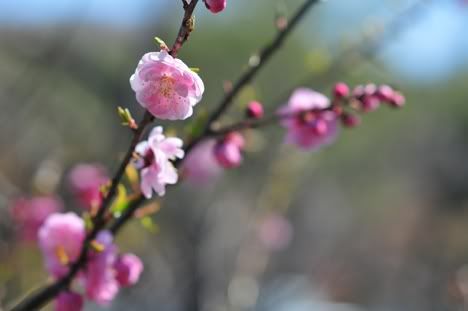 This past weekend our very own Odori Park held an Earthday Ezo festival celebrating natural and environmentally-conscious endeavors here in Ezo (the very old-school name for our island of Hokkaido). The tulips were blooming, the people were out, and the cold, drizzly, rain cleared off just enough for the event to be pretty rockin':
These guys make saving the earth look like a whole lot more fun:
So, sitting here with my kerosene heater still pumping and a cold, Northern wind breezing by outside and wondering yet again just when WILL Spring get here, I realize that it's taken me three years to finally accept that this cold, grey, heavy-coat-wearing, heater-running, sakura-dotted season IS spring in Hokkaido. I'm just glad we have Starbucks to let us know that it's actually arrived...