I had the amazing opportunity to photograph and witness the beautiful wedding of our good friends, Ross and Risa, last weekend: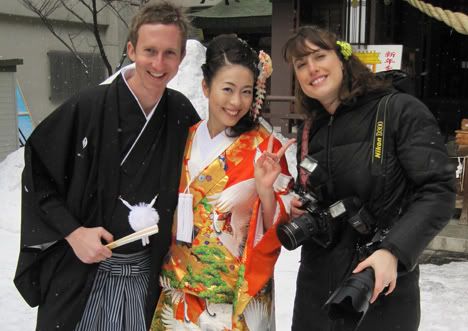 I first met Ross in Tokyo when we arrived for JET Orientation back in 2008 as we were heading up to Hokkaido together. Risa and I met, of course, through Ross in 2009, and she is such a quality gal and perfect match for him. Their little shrine wedding was filled to the brim with tradition, love, smiles, a little bit of sake, and close family and friends:
Fortunately, Jacob was also able to attend, making it his first Japanese wedding experience:
Like most Japanese weddings, the reception was held at a hotel. This reception, however, was bursting with so many lovely details of Ross and Risa's personalities that it was impossible not to wear a smile the entire time (that also could have been attributed to the open bar, but still...):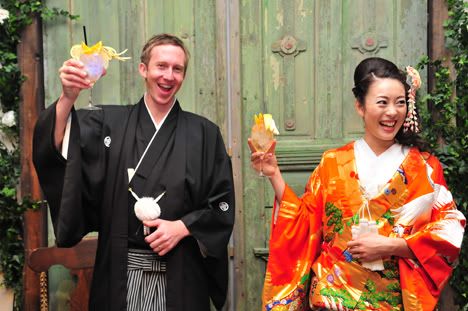 The obligatory costume change...they look amazing:
So from there, it was on to the after-party, and then the after-after party (whoa!)! Seriously an incredible day with one seriously cool couple! We feel so special and honored to not only have met Ross and Risa during our time here in Japan, but to have shared this crazy day with them as well! They're heading down to Australia in a month, adding yet another place to our "Places and People We Wanna See While There" list. おめでとうございます, you guys!