Our three-day weekend last week provided a great escape for some of us foreign city-slickers out to the snow resort town of Niseko. Getting there, however, proved to be half the adventure as our train was stuck on the tracks for over two hours due to massive amounts of snow up ahead:
Arriving at our super sexy rented townhouse, however, more than made up for it: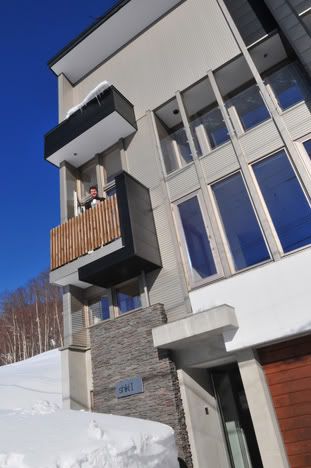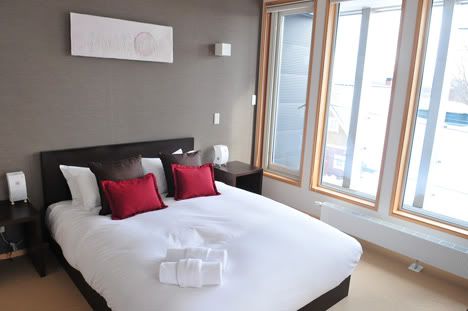 A crisp morning walk around our new snow-covered neighborhood: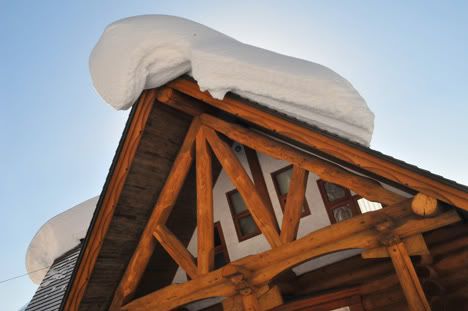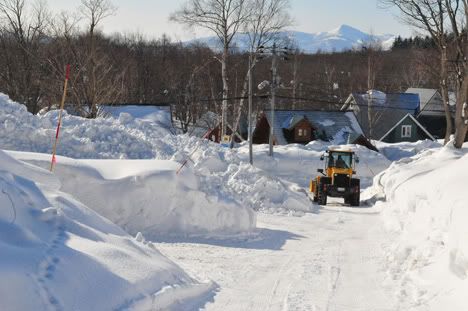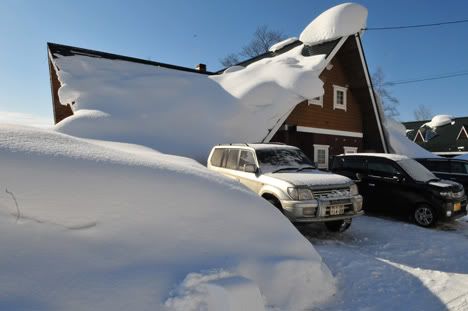 One of the stars of the Niseko area, besides the tons of fresh powder snow that dumps on it, is Mt. Yotei, a volcano otherwise known as Hokkaido's Mt. Fuji. We were lucky that the weather actually let us see this monster, as it's usually shrouded in clouds this time of year: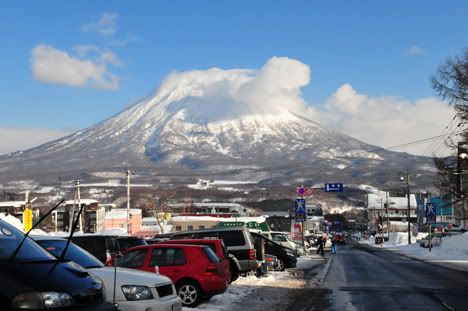 The Niseko resort area is actually made up of four villages surrounding the Annipuri mountain...we stayed in Niseko Hirafu which, in the winter, is overtaken and almost completely run by Australians! It's like a strange, fun parallel world where Japanese and English happily co-exist and ski together:
And who doesn't love a good ice bar:
Our new dwelling providing us with dinner-cooking inspiration galore:
Yotei-viewing weather doesn't exactly provide the amazing powder snow that Niseko-hounds long for, but it does make for some beautiful photos up on the mountain while boarding and skiing:
But on our last day there, the boys got their snowy, snowy wish, and headed once again back onto the mountain...
...while us girls finished off our mini-vacation with a trip to the
onsen
, or natural hot springs (which dot the entire country of Japan and are enormously popular, and for goooooood reason):
It's been three winters here for us, and I can now finally say that I've properly "done" Niseko! Now I know just how hard it is to get back to reality after a weekend there! Will be heading back in a few weeks (minus the townhouse) to work on sneaking in as much snowboarding as possible before it's back to the flatlands of the U.S. this summer! The winter's in Hokkaido sure are long, but boy do they provide some good, cold fun!