For the past couple of years, the students in my Intercultural Commuication classes (2 classes of 40 students each) have had a pen pal letter exchange with my good friend Katharine's middle-school students in Florida, USA. At the end of our pen pal unit, the students gather up lots of goodies for a Japanese culture box, and we send it to our American friends. In exchange, they do the same for us.
This year, the American culture box arrived after school had let out for the year (in March), so instead of opening it in our classes, I decided to have a couple of American parties (one for each class) where the students could come after school and relish in their fabulous treats while listening to some good ol' American tunes!
For the party, we had a ton of American snacks and treats to nibble on...a small reminder of the crazy obesity and health epidemic back home for me, and a fabulous new world of foreign, sugary flavors for the students: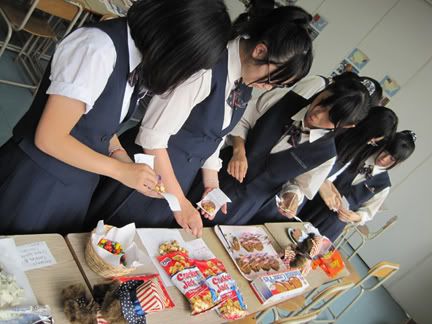 Of course, all of the snacking standards made an appearance at our little shin-dig! I haven't been in a room with this many colorings and preservatives in a long time! Made me a little homesick!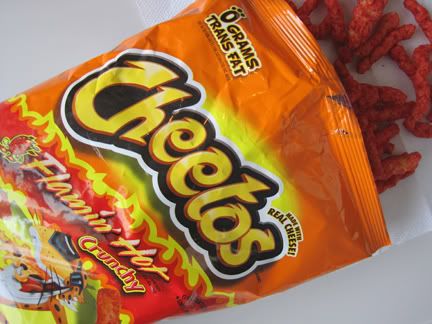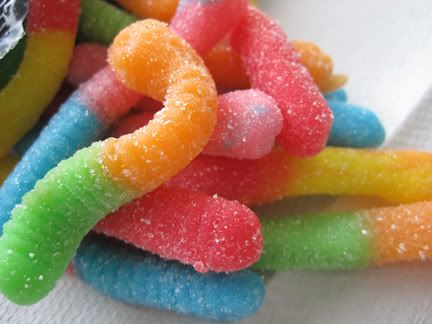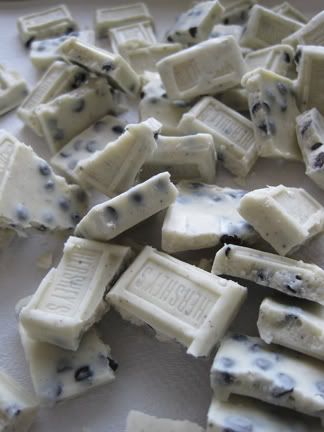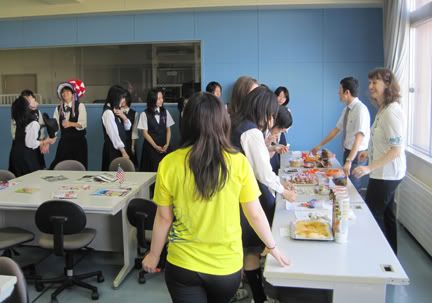 The things that surprised the students the most about the American treats were how overly sweet they were, as well as the crazy bright colors they came in. You don't see anything neon making its way onto food much over here:
Mr. Nakamaru channels his inner urban Japanese cowboy:
Everyone was also ecstatic to flip though all of the English magazines sent as well (and I'll admit, I crave English mags so much here that I thoroughly enjoyed
Teen Bop
and
Seventeen
just as much as them...so sad, yet so so true):
I even made the lone South African (John) step over to the wonderful world of being Amer-I-can as well:
Each student also received a ticket and we drew prizes throughout the hour. The Kool-Aid packs and Pop Rocks were the hot commodities:
Finally, the highlights of the days were the plethora of Warheads sent by Katharine and her students. Warheads case study observation #1:
It's not often that you get to celebrate your country with two great soirées, so I really had a good time with the kids! It was a ton of fun and we would especially like to thank Katharine, her students, and my lovely mom for sending us so many goodies for a couple of fabulous parties! Internationalization at its finest!