To read Part I of our adventures in Thailand, head
here
.
After Koh Lanta, we journeyed to the little tropical hideaway isthmus known as Railey. This is the poster-child for the limestone karst-studded emerald waters of Thailand's Andaman coast: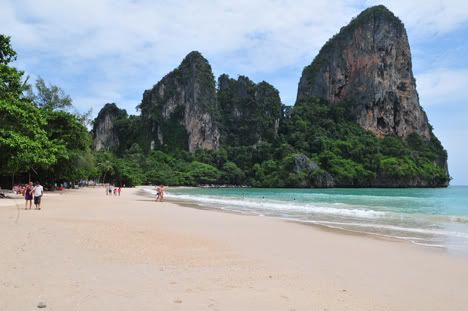 At the end of the isthmus is the most beautiful place we've ever swam: Phra-Nang (Princess) Cave Beach:
The cave on the beach is said to hold the spirit of a drowned Indian princess...
...and many offerings (some downright amusing to say the least) are colorfully stacked inside: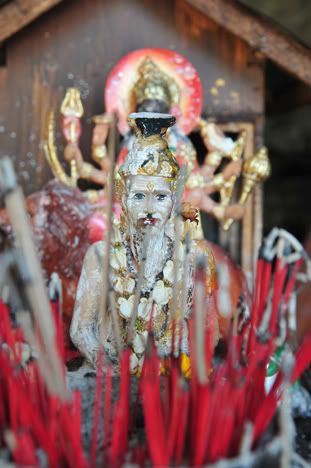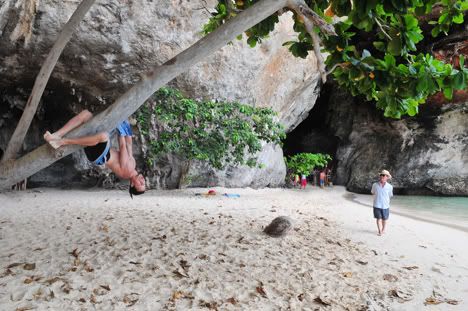 The north end of the beach was our most favorite place for sunset-gazing and good conversation: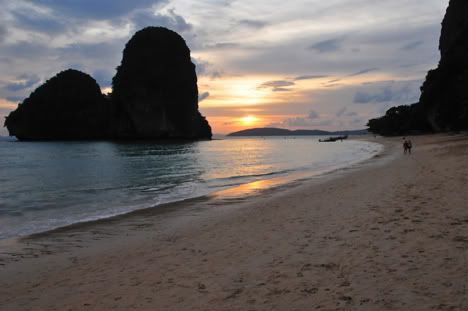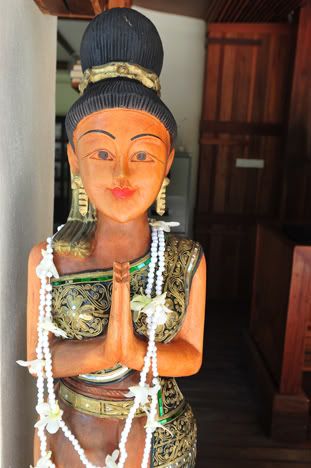 We liked that beach so much that we hiked there everyday that we were in Railey. It's best in the afternoon after the boatloads of Chinese tourists have left for the day:
And that's where we'll end our wonderfully relaxing vacation in the next post...