In the spirit of fall, a three-day weekend, and my newly-renewed international driver's license, a couple of girlfriends and I took an amazing roadtrip up through the middle of our island of Hokkaido to enjoy some autumn colors, camping, waterfalls, wine, onsen (hot springs), and a little freedom out on the open road!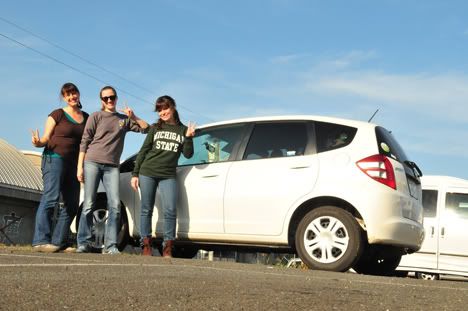 For two nights, we camped in a "free" campsite near the town of Maruseppu. Little did we know that "free" was in reference to where we could put up our tents and not in the actual price! Definitely some strange looks as we attempted to drive right past the grounds-keeper in the morning. Giving gaijin (foreigners) a good name, we are...
One of the main destinations of the trip was up north to the little town of Engaru. They have a massive flower park known for it's colorful Cosmos flowers in the fall, and bright pink Moss Phlox in the spring. While we hit the tail end of the blooming, at least the "free" entrance fee was definitely in terms of money...
The area has a ton of beautiful hiking and waterfalls galore, including an easy hike to Yamabiko and Rokumei waterfalls. I love coming upon shrines in the loveliest settings, especially in Hokkaido where it is so, so easy to forget that you're even in Japan:
The gorgeous Yamabiko falls...like a magical, mysterious gnome world:
The Rokumei falls weren't much more than a misty, white trickle this time of year, but the surroundings more than made up for it:
Next we headed into the vast conglomerate of Daisetsuzan, Japan's largest national park. Soon it will be full-on winter there (in fact, the first snow touched the mountain-tops a few weeks ago), and we wanted to catch sight of it's most famous waterfalls, Ginga and Ryusei, amidst the fall foliage: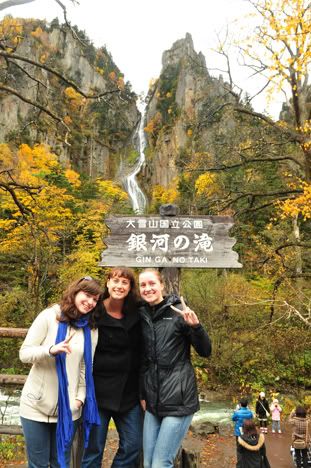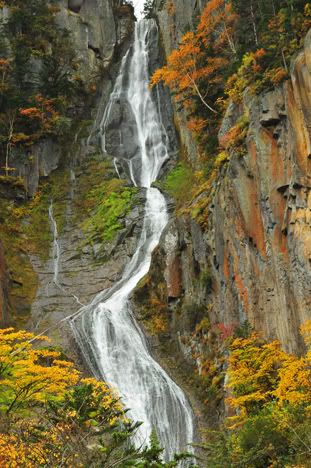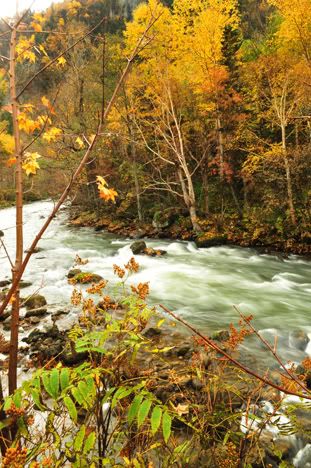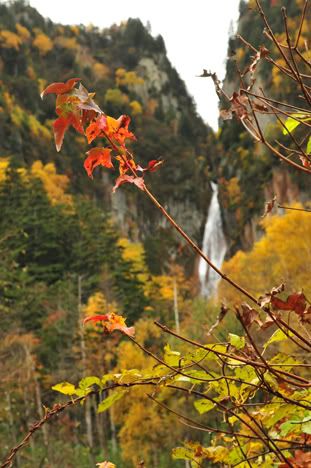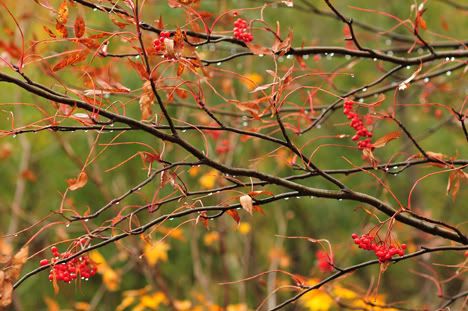 Sounkyo is a small mountain village in the middle of Daisetsuzan which is host to the colorfully-lit Ice Fall Festival in the wintertime. In autumn, it's drenched in colors of a more natural variety: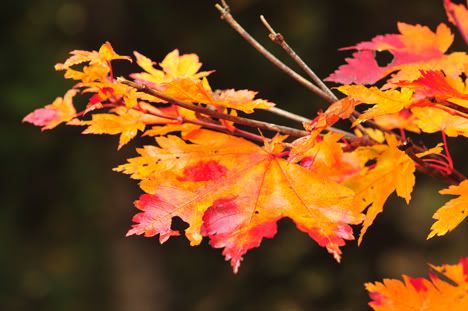 We strolled around town enjoying the natural hand and foot onsens (natural hot springs), little shops, and an amazing lunch (with out-of-this-world homemade bread) at a cafe run by a couple of happy hippies:
On the last day of our trip, we were up at the serious butt-crack of dawn with the most amazing sunrise ever:
Highly un-recommended driving photo of the silvery sunlight lining the mountains
: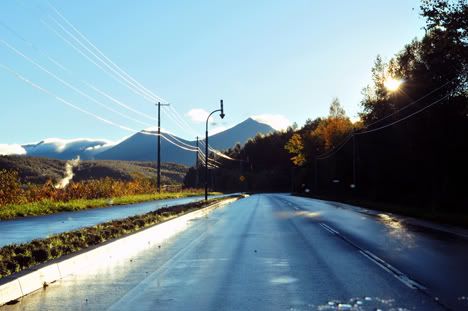 Why get up so early on vacation? To be the first (and only) people to the highest onsen (hot spring) in Hokkaido, of course! Plus, it made it a whole lot easier to sneak a camera in for an amazing pic: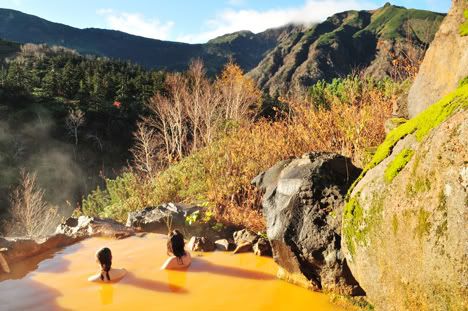 Picturesque farms and fields in the Biei and Furano area: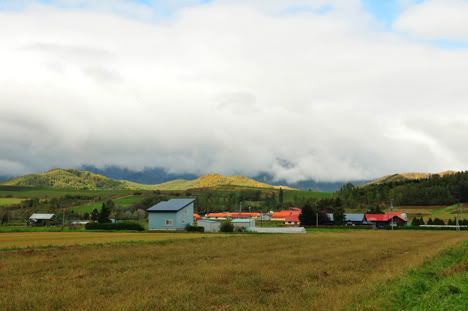 While in Furano, we hit up some of the "musts," including the winery (with self-serve samples!)...
Can't get enough of the incredible Hokkaido autumn...
...except, of course, at night whilst freezing sleeping in a tent!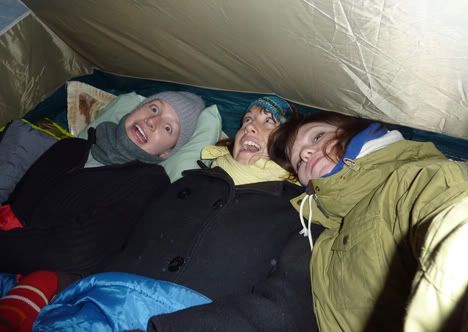 And now, back in Sapporo and realizing that city-life is just a little bit harder to get back into the swing of, I can't help but want to plan the next rural escape out into this amazing island up north. Our little adventure caught the peak of the very short fall season here...soon we'll be covered in a blanket of grey and white and cold Russian winds. While that in itself usually makes me want to retreat into my home-cave for a few months, hopefully the freedom of the Hokkaido highways will get me back out onto another backyard road-trip...