I was once again lucky to be one of the photographers for yet another intercultural wedding here in Sapporo (you can read about my first one, along with some Japanese wedding traditions, here).  Our Aussie friend and fellow JET, Rob, married the lovely (and quite beautiful) Minami at the Hotel Okura here in town.  It was an incredible celebration of friends, family, and true love!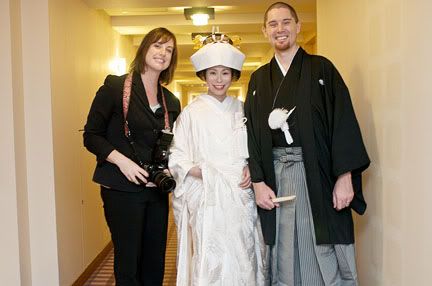 (Photo by Mr. Ross Cole-Hunter)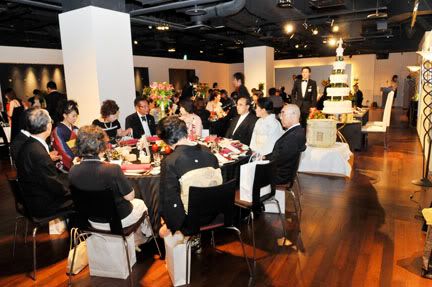 The cask of sake that was smashed opened together by the new family members:
I love this photo:  Rob working through some tough Japanese in his speech!  Despite the troubles, his words, no doubt, were very sweet and touching!
The second party, or nijikai, is a more relaxed and casual atmosphere (usually held in a bar or restaurant) after the reception, as you can see:
Sam, Me, Minami, and Callie...pretty hot if I do say so myself (Photo by Ross Cole-Hunter):
Party guest montage, as seen through my punched out BINGO card: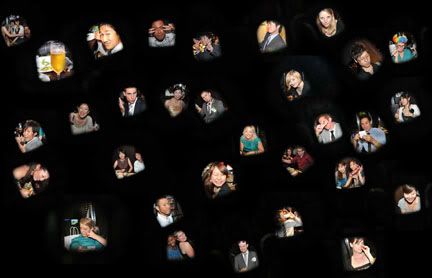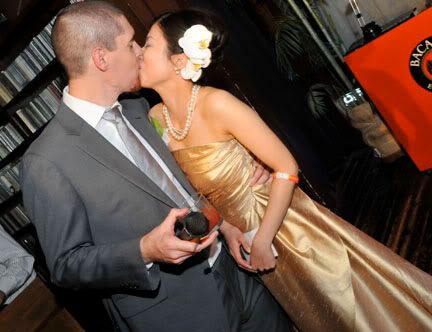 I wish Rob and Minami the happiest of times together and I'm so glad to have been a part of their fabulous day!  You can view more of Rob and Minami's wedding pics over on my photo blog.