...means chicken dinner frenzies at KFC, unnecessarily necessary overload of Wham's "Last Christmas" and Mariah Carey's "All I Want for Christmas is You" (over and over and over again), expensive "traditional" Christmas cakes flying off the department store shelves...
Jacob's annual stint as Santa-san at the local elementary school near us is always a hit with the kiddos, as well as with my little camera (which I always send along on the journey)! Japan seems to have a shortage of skinny, gaijin (foreigner) Santas that are all the rage in popular culture here, so the Shinkawa Elementary School makes sure to book him up as soon as possible! Warning: cuteness overload:
It also means a full month of the Munich German Christmas Market, featuring among other seasonal goodies, hot mulled wine and Rudolph (reindeer) burgers!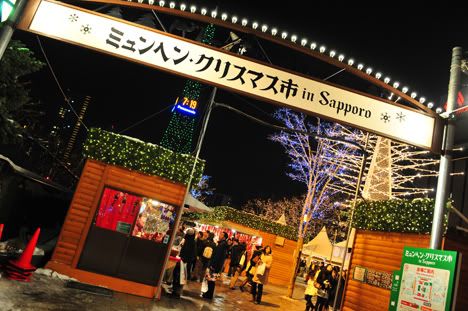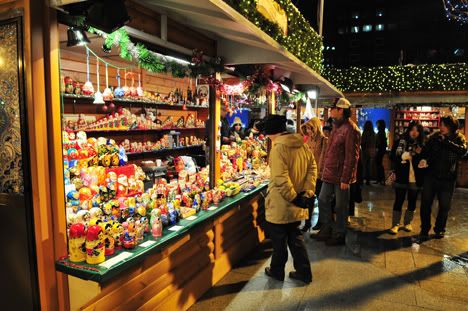 And, of course, the colorful season wouldn't be complete without the White Illumination down in Odori Park:
Sapporo actually knows how to do Christmas up right. Like, storybook right. And that has always been a nice send-off each year on our way out the door to South East Asia where garland-decorated tuk-tuks are awesome, but just don't have the same seasonal appeal!