We gathered up a few of our friends who had never hit the slopes before (like ourselves) for a skiing and snowboarding weekend in Japan's most famous resort of Niseko, three hours from Sapporo!  The Niseko area is best known for soft, deep, fluffy snow referred to as, what else, POWDER among those who flock here!
We stayed in a beautiful youth hostel lodge that looked straight out of Colorado,  and which just happened to be the home of one of my students!  Her father built it from the ground up!
The inside dining area...total Aspen-moose-sweater style: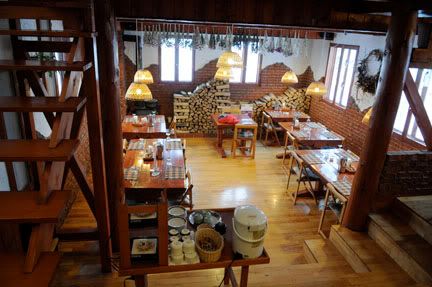 After-snow delight, which we made very good use of: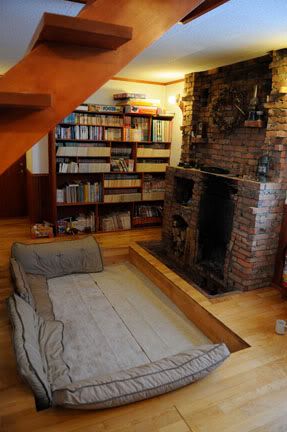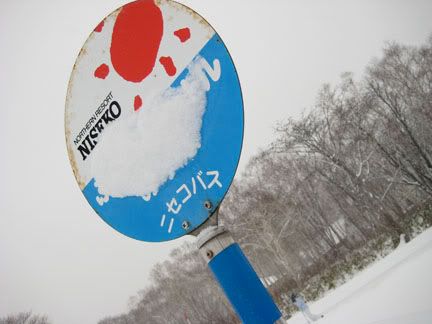 For all of those wondering just what Japan's army actually does, well, we finally found them: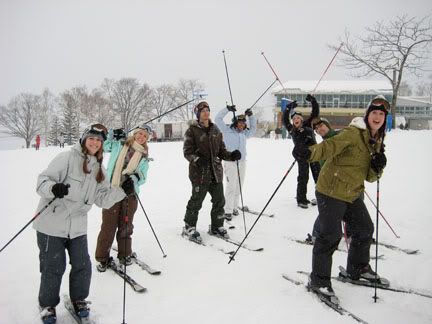 After hitting the slopes, a few of us went to an onsen to soak away our aches and pains in some good hot springs lovin (you can read about my previous praise of the onsen

here

)!  This one in particular was heavenly with a mountain waterfall cutting through the powder, and cold, white flakes falling on our hot faces!!  We had the place to ourselves, hence the contraband photo!
Toasty tootsies back at the lodge fireplace!
Yes, I'm from the Midwest in the States, and yes, I've seen plenty of feet of snow in my days.  But I'm still a sucker for fresh, muted, snowy mornings...especially in the mountains!
Day two...SNOWBOARDING and Santa hats!
I got pretty used to this sight by the end of the day:
たのしかったです!   It was an amazing weekend and awesome intro to skiing, boarding, Japan's luscious powder, and excruciating pain in every fragment of my bod!  Now we're gearing up for a different kind of white vacation as we're heading to the beaches of Thailand next Monday for a few weeks in the sun!  Sometimes life is just sooooo rough...