Every summer, our city plays the ever-welcoming host to the Sapporo City International Jazz Festival for a little over one month. Jazz (and other genre) musicians from all over Japan, Asia, and parts of the rest of the world come to perform on various stages and venues throughout the city, while jazz and music fans eat Hokkaido gumbo (yes, such a thing does exist!) and channel a very Asian vibe of New Orleans:
This year, I was fortunate to be on-call as one of the official event photographers, and it was such an awesome opportunity for me. Here I am with the only other two women photographers of the whole thing:
One of the main stages for the event is actually a huge bio-dome looking thing placed right down in Odori Park. Inside is seating for about 300 people, a full bar and restaurant, the stage, and projections of various pieces of digital art all around the dome's interior. Definitely a cool place to photograph a jazz festival: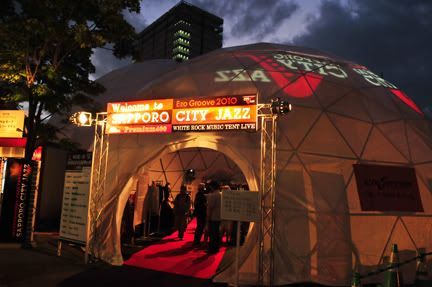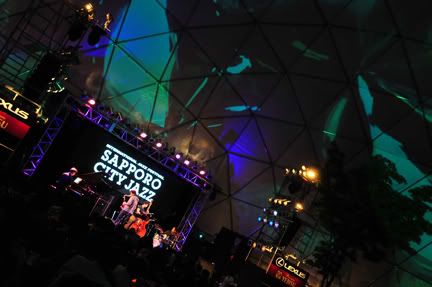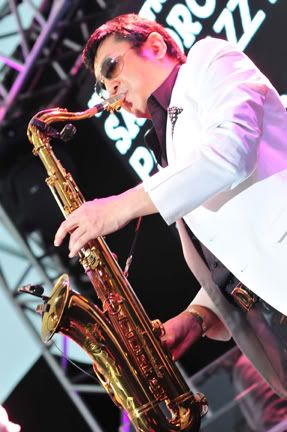 One of the perks of being an event photographer was receiving free tickets to the last major performance out at the Art Park, which turned out to be a 7-hour show with 5 acts! Awesome!
The appreciation for and talent of jazz here in Sapporo was definitely impressive...enough to make me even a little homesick! This place sure knows how to do up a festival right! Skiddely dat do wah!