Steaming 60¢ pad thai noodles and mouthwatering curries for under $2. Noisy, intruding sputters of the three-wheeled tuk-tuk taxis. Cosmopolitans intermingling with backpackers to a background of cat-calls from tailor shops. $5 one-hour, full-body massages, ancient temples, and techno clubs, all woven together with devout, shrine-worshipping Buddhism. Surely there is no other workout for the senses as the one given by Bangkok, where we began our 12-day vacation in the colorful country of Thailand.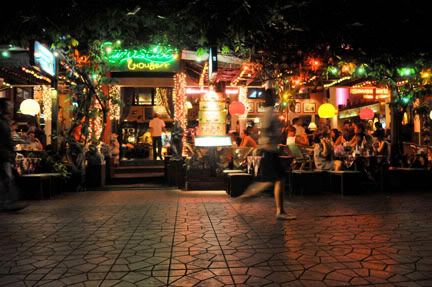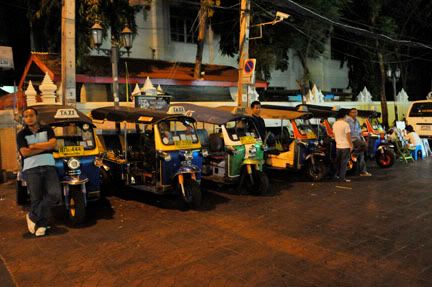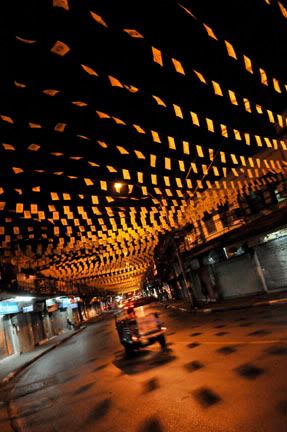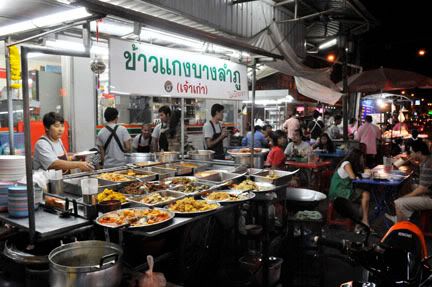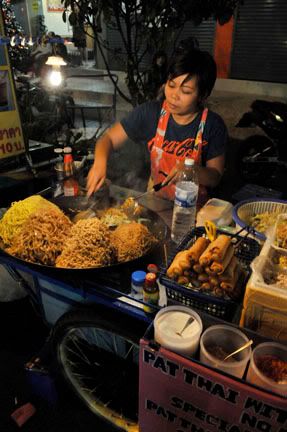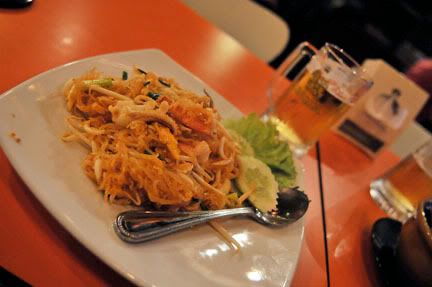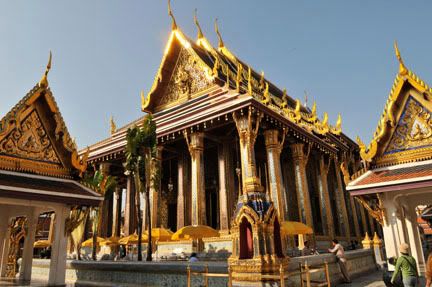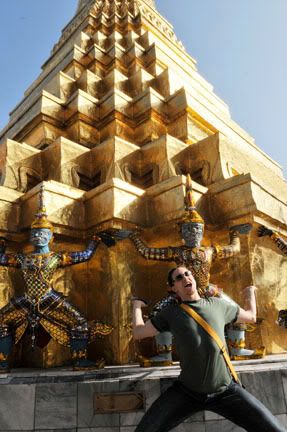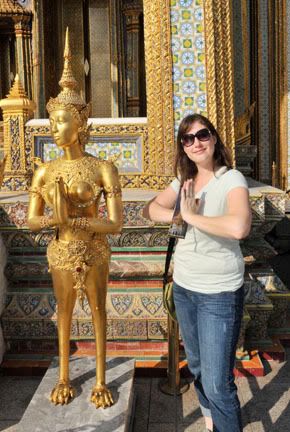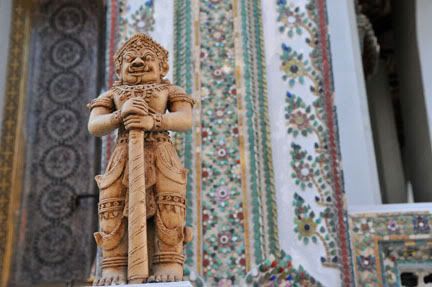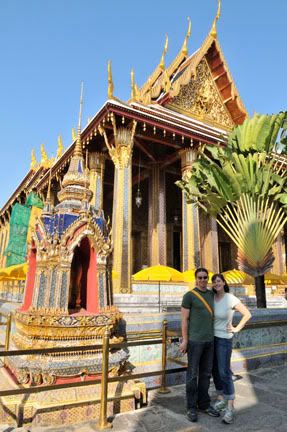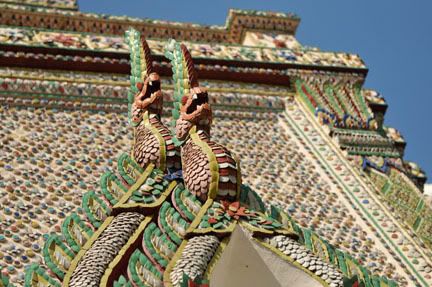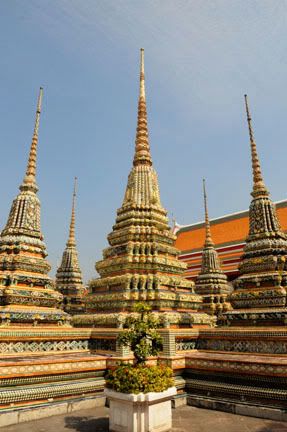 The markets...ohhhhh, the markets!!! There's no greater pleasure than eating your way through a Thai market and stuffing yourself with old favorites and strange, new indulgences, all for the price of a subway trip downtown back in Sapporo!
For Christmas, we headed to Pechaburi, a Thai town seen by most visitors through the blurred windows of a south-bound bus down to the beaches and resorts. Getting off of the "banana-pancake trail" (as we lovingly called the tourist route) for a bit gave us a chance to experience an old Thai Royal Palace, as well as some incredible Buddha caves guarded by a throng of wild monkeys.
And of course, we ate...and ate, and ate.
Part II and back to the Banana Pancake Trail, to be continued...