Ahh, Golden Week in Japan...a time when there are actually three national holidays in a row, sandwiched by two weekends! It's only curse, as far as travel within Japan goes, is that it's the time when those who rarely use vacation days (ahem...THE JAPANESE) actually get out and see their country!
For my Golden Week adventures this year, my little sister, Carissa, flew over the big Pacific swimming pool to join me for a two-week tromp around some of Japan's most crowded destinations during this time. First stop...TOKYO!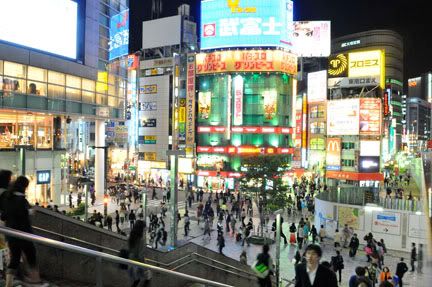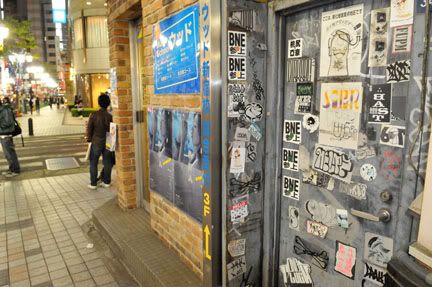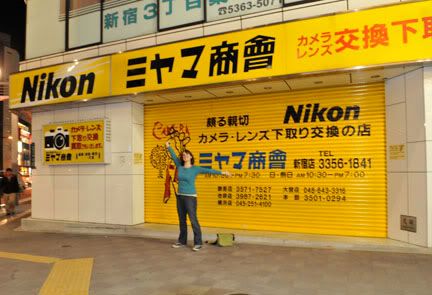 One of our Tokyo highlights was meeting up with my roommate, Kaori, from my freshman year in college. The last time I saw her was in 2002 when she came and visited me while I was studying abroad in the Netherlands! A reunion seven years in the making:
Kaori is in charge of a lovely, lovely spa in downtown Tokyo and had her gals give us free facials and makeovers! My skin had a new Asian glow about it...no doubt quickly undone from the thick cloud of bus exhaust I stepped into shortly after: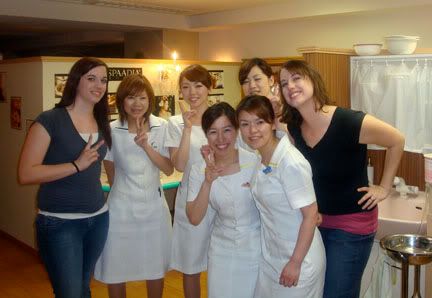 The rest of Thursday we spent in the fabulously trendy Shibuya district, where every store, freaky hipster, and mini-skirted school girl easily challenges your inner and outer coolness factor big time: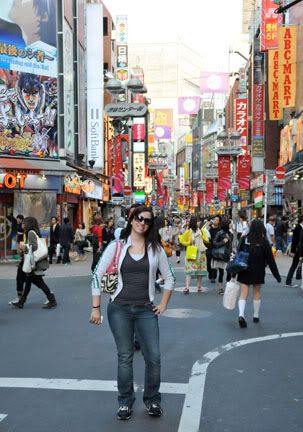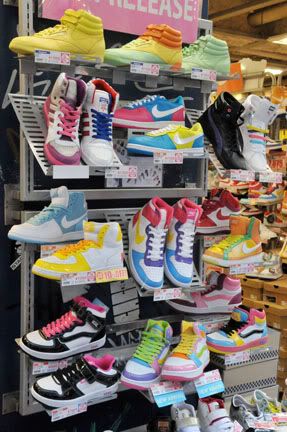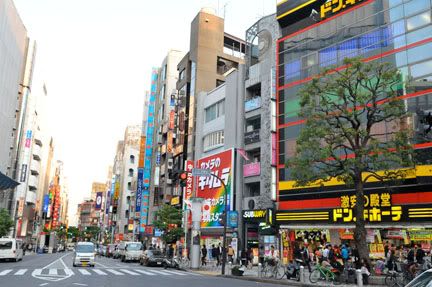 The sign below (on a tres trendy love hotel) says Shibuya Crystal...sweet!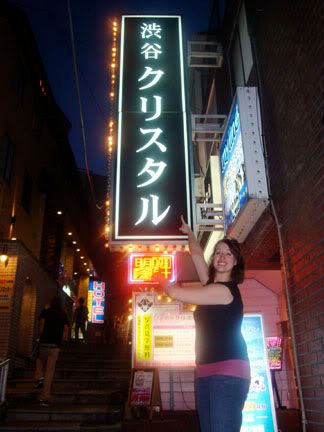 This is taken from the (almost) middle of the infamous Shibuya crossing where, at every red light, traffic comes to a six-way stop, releasing a super surge pandemonium of about 1500 people in a mad dash to make it to their respected neon island oasis...yes, that's 1500 people EACH time! The video (not mine) shows the crossing in its full glory.
Thanks mostly in part to Carissa's jet-lag and the 4:30am sunrise, we were up by a quarter to five in the morning on Friday and decided to head down to Tokyo's world-famous Tsukiji Fish Market! It is the largest wholesale fish and seafood market in the world, and includes some 900 wholesale vendors selling everything from caviar and sardines, to massive (MASSIVE) tuna and deadly fugu (blowfish). This is no place to walk around in your party-shoes (or muck-absorbing canvas Converse as I personally found out):
Can you believe how HUGE these tuna are? This is at the end of the tuna auction, where restaurants and wholesalers send their registered bidders to snag the best bang for their buck--err, yen:
I love fish-heads on a stick:
How do you end a morning at the bustling fish market? Why with a fresh sushi breakfast at one of the alley stalls down the street, of course!!
We also had a chance to meet up with my travel-buddy, Taka, who I first met in Dublin when I was living in Ireland! His Japanese friend and a friend from Mexico joined us for some yakiniku (BBQ), so we had a grand international affair all through slightly confusing weaves of Japanese, Spanish, and English:
Saturday we headed to Harajuku for some serious people-watching:
And headed up to Sensoji Temple in Asakusa before hopping the night bus to Kyoto:
So Tokyo's a bit difficult to smash into readable blog, but it was definitely amazing considering I hadn't truly visited the city since those blurry, jet-lagged orientation days back in August!
Golden Week Part II in Kyoto to come...