The most wonderful time of the year has come and gone, like it always does, incredibly quickly once again!  Halloween is, in my opinion, the most brilliant of all holidays, taking place in the most brilliant of all months.  Celebrating our second Halloween here in Japan, I can see it gaining in popularity more and more (yay!) as there was a definite increase in holiday-related decorations, costumes, candies, and Pringles (yes, Halloween Pringles).  Of course, I love channeling my inner Martha during this time as well: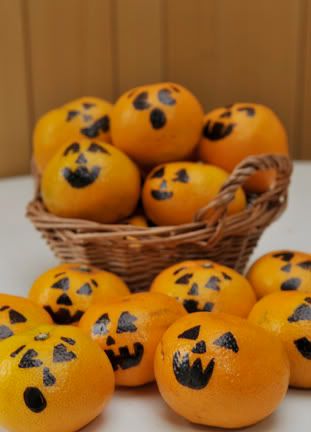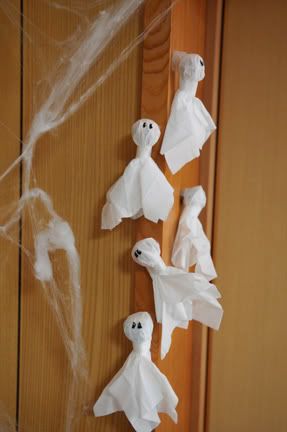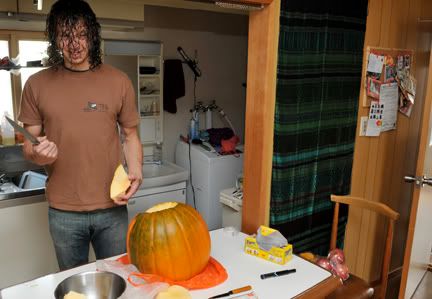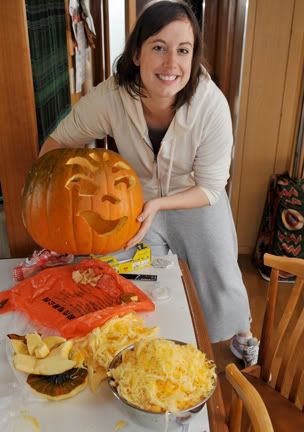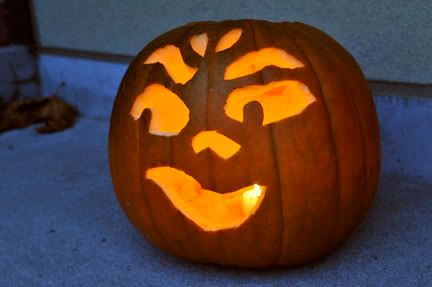 We held a little Halloween Party Gathering at our house earlier in the evening for our neighbors and some of my co-workers kids.  I say "gathering" because, due to bad weather and that pesky flu going around, most of our guests couldn't make it!  That didn't stop us from stuffing ourselves to the point of sweet-sickness with caramel apples, banana bread, and all of our other Halloween goodies...just the way it should be:
After party number-one and a quick costume change, we headed downtown to Jacob's bar for the evening's Halloween festivities.  Many of our friends headed to Tokyo for the weekend, so it was quite a bit toned down this year, but a great time nevertheless:
Inspired by the one and only thing that has been a constant in our lives here in Japan since, oh, about March or April, Jacob and I went as the Swine "Flew" (hence the wings) this year.  We figured that, lame as it probably is costume-wise, it would be pretty scary to our disease-fearing Asian comrades:
I heard "Jungle Bells" playing at Bic Camera the other day.  *Deep breath*  And here we gooooooooo....