Japan is a pretty wacky place. Especially when you're a foreigner. From all kinds of zany products, to the hilarious Engrish that graces their packaging, it's enough inspiration for a whole new series:
Things That Are Funny When You're Not Japanese
! Kicking it off are some health and beauty products to get you in the mood to shape up this holiday season:
For those times when smooth skin just isn't enough: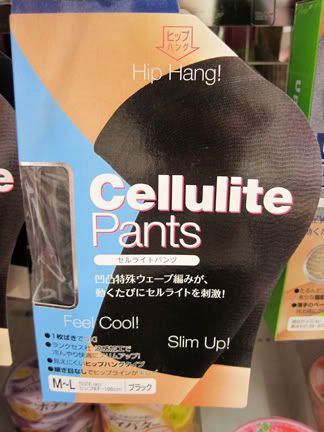 What happens when "Calgon, take me away" goes horribly wrong: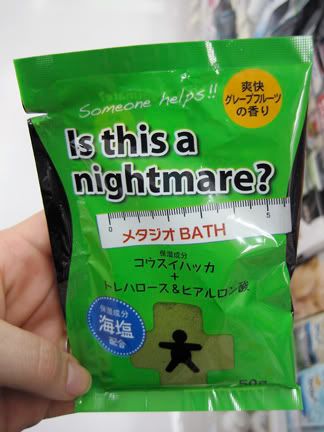 Discerning cute girls know that Candy Doll lip-gloss is not only sweet as fluffy, but also happy as milky.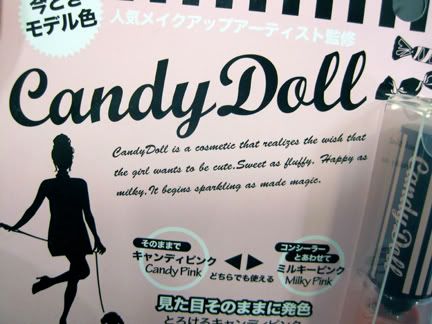 NOT in the children's section.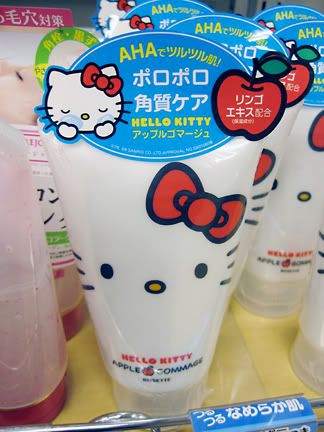 Need a little help size-wise in the boobie department? Japan has a pill for that: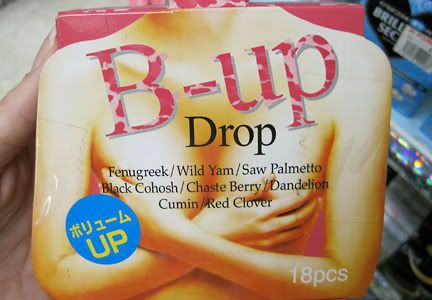 Of course, why stop at a "B" when it's tastier to go bigger:
Sadly, for some, a little more divine intervention is needed:
Bob Marley had nothing on these:
The "Hollywood Cookie Diet's" most logical replacement:
Explains so much with the state of people's teeth here.
Sounds more like a delicious bratwurst:
My greatest beauty find to date! Just 5 tablets a day, and you can have the "heavenly" body you always dreamed of (warning: may cause excessive facial hair and a strange glow).
The Engrish on this box of Jesus Body gives perhaps a better ending to and summarization of this post than I could have ever come up with:
New discovery to be kept secret from others.
This discovery is a secret.
I can lay it down because I am correct.
We will not make you scary.
Pleasure to have the real thing.
I really longed for this.