Despite battling unusually warm weather and partial melting (followed by sculpture-covering blizzards), Sapporo persevered with their magical snowy wonderland for the 60th year now!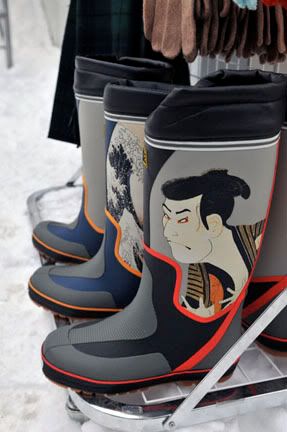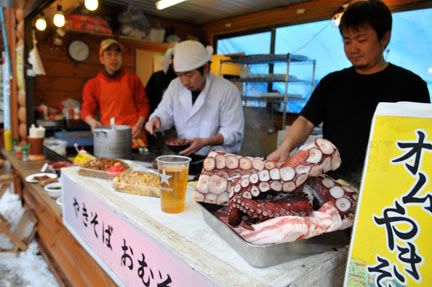 The showpieces of the festival are, of course, the amazing snow sculptures which take
days and many bodies to construct
.  Probably the most popular of these behemoths this year was the Disney Dreams sculpture, built to celebrate the 25th Anniversary of Tokyo Disneyland:
In addition to the giant sculptures, there are also hundreds of smaller sculptures designed and carved by school groups, individuals, families, and the community.  Would something like this even be

possible

 back home without succumbing to the "artistic" hands of vandals?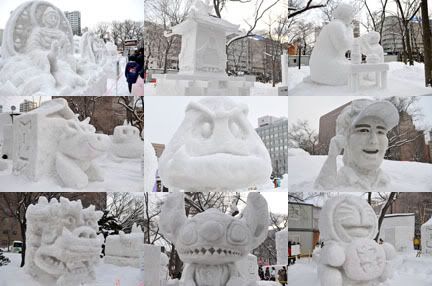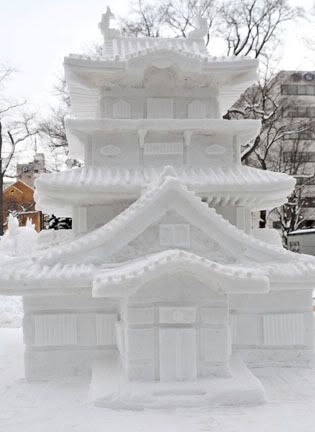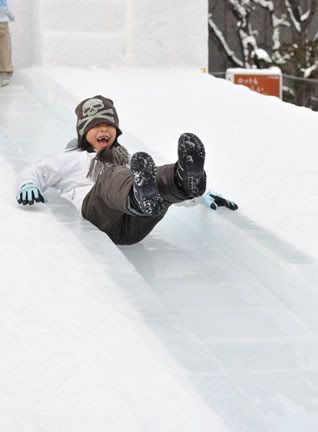 One of my favorites...the Build-A-Snowman site in what appeared to be a reproduction of Siberia (note both diagonal 

and

vertical snow)!  Snow storm at a snow festival...BLAGH!!!!!
In my opinion, the night time is really when the entire festival is at its most photogenic:
In the Susukino (すすきの) district, the Ice Festival is on display as well, with about 100 intricately carved frozen wonders:
And I have to end with the shot of an amazing nikuman (meat-stuffed bread dumpling) shop I found tucked underneath a parking garage thanks to a snowy stroll through Susukino.  Doesn't the steam and burnt-out lights just BECKON you over for some hot meat lovin'?  Always good after a tromp through the snow, and a grand 'ol time at the Snow Festival.