It seems like not to long ago, I was photographing our friends, Rob and Minami's wedding. Now, they have a brand new baby boy (as of last week) who is even more photo-worthy
: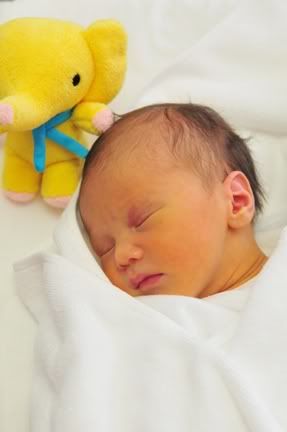 My friend, Steph, and I went to visit the new, happy family in the hospital this past weekend:
Of course, we know that any good newborn gift should properly consist of chocolate and donuts:
Congratulations you guys and all the best! Can't wait to photograph Kai as he grows a ton this year!