Vacation this year was a tad bittersweet due to the fact that I had to leave my husband in the grips of work in Japan, but Vietnam beckoned and tempted, so it was away once again to Southeast Asia, this time being tackled on my own.
The journey began in Ho Chi Minh City (or Saigon as its still lovingly referred to by the people who live there), a maddening place full of motorbikes and noise pollution, and drowning in a sea of colors and scents: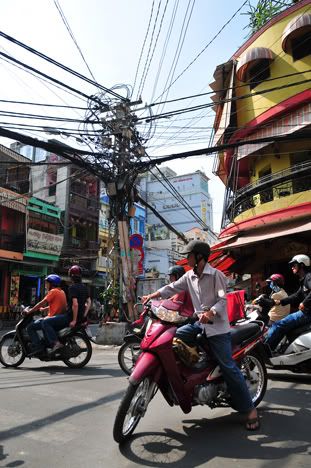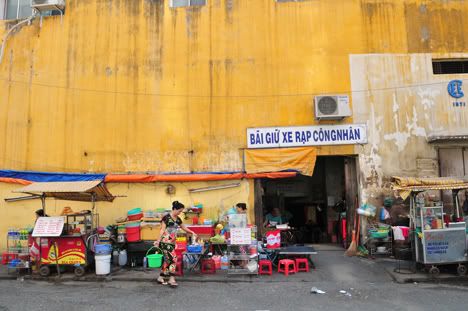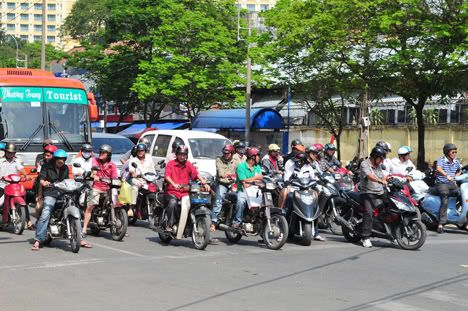 One of Vietnam's staple dishes, Pho (pronounced "Fuh") is a delicious concoction of noodles, meats or seafood, and lots of herbs all for $1 or less (usually around $0.40). Makes an excellent breakfast: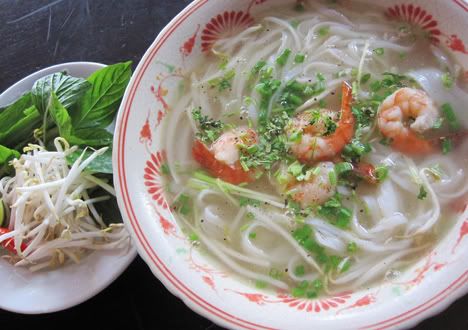 My hosts for the big city were a friend from college, Derek, and his fiance, Mae, who are both teaching English in HCMC. I was also able to meet up with former JET buddy, John, as he's now adventuring in Vietnam with his family:
Decorations for the lunar New Year, or Tet as it's called in these parts:
And, as is the trend in most Asian cities nowadays, Christmas was in the air (and definitely with a "local" flavor about it):
After Saigon, I headed further south into the Mekong River Delta. This area where the mighty Mekong River splits up into nine branches and dumps into the South China Sea is filled with coconut groves, rice paddies, floating markets and villages, and an overall easy-going vibe that life on a river lends itself to: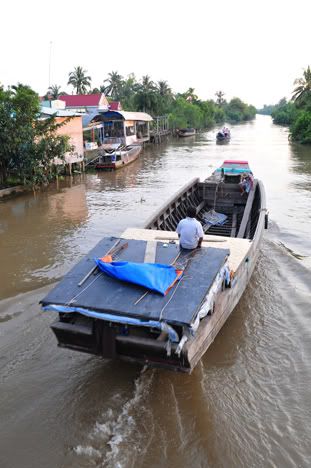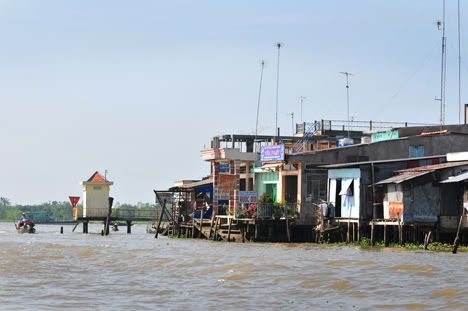 I was fortunate enough to be able to participate in a homestay with one of the local families in the area for a night. Even down in the Mekong Delta, there was still room for a hearty Christmas lunch and dinner:
I really got to experience the area around the homestay family's residence with a 12km bike ride through the coconut groves and little villages. Seriously beautiful:
Me trying to fit in with the locals...and failing miserably:
After a short introduction to the deep South, I was on a night bus to the beach town of Nha Trang for some much needed sunshine, a little relaxation, and super cheap massages:
Tomorrow, Part II and the Central Vietnamese cities of Hoi An and Hue, but if you're hungry for more of my photos
from the Southern part of Vietnam (and who isn't really?!), you can head to my flickr set
here
.