If you missed reading about Southern Vietnam in Part I of my winter vacation, check it out here.
The central part of Vietnam is definitely a treat to visit. And the creme brulee of the lot is definitely the little port town of Hoi An. As a result of being left virtually unravished by the destruction of the Vietnam War, Hoi An has maintained it's rustic charm and beautiful Chinese-inspired
buildings
and
winding lanes: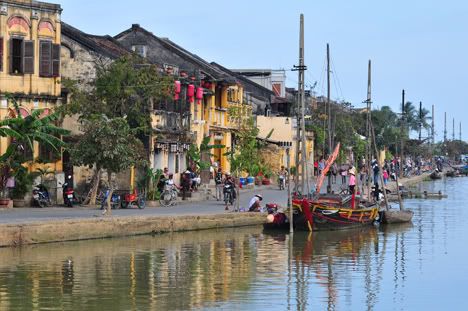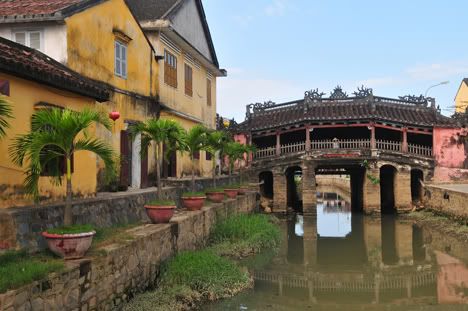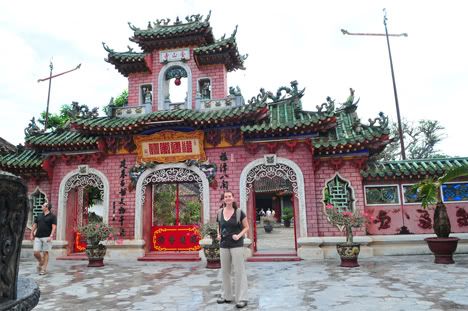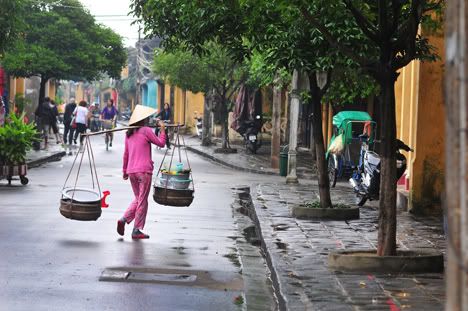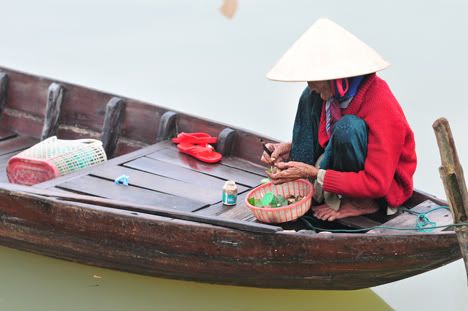 The daily market in Hoi An is the best place to get inside the heart of the town, not to mention the ultimate location for scouring amazing (and amazingly cheap) local foods (both prepared and not):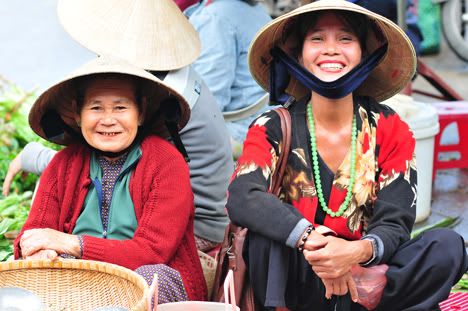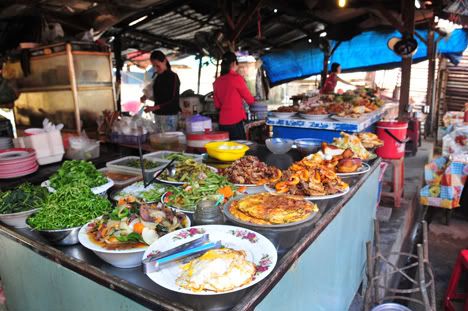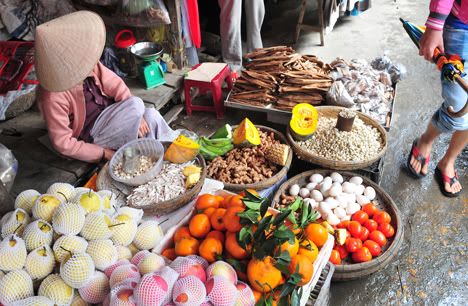 And speaking of food, I must have eaten about five meals a day during my stay because of the variety and the prices. Hoi An has quite a few famous specialties, including the doughy noodle and pork dish known as Cau Lau...
...and delicate pork and shrimp dumplings known as White Rose:
One of the main draws to Hoi An, however, are the countless custom tailoring and shoe shops around town (over 500 of them!). These shops can create anything and everything from their models in the shops, catalogues and magazines, and of course from anything else who's copyright you can possibly infringe on. They're cheap and, being the master copiers they are, they're pretty darn good: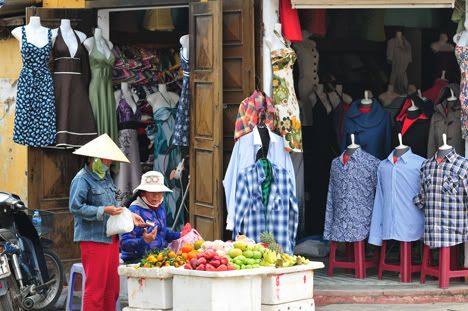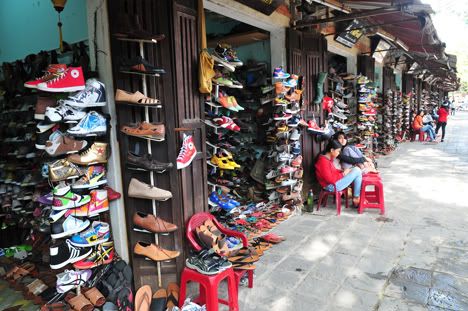 After a couple days walking by all of this hub-bub, I of course caved as well and had a beautiful coat made...
...as well as a couple pairs of shoes (no one is immune!):
The town just sparkles at sunset and at night...hopelessly romantic and impossibly photogenic: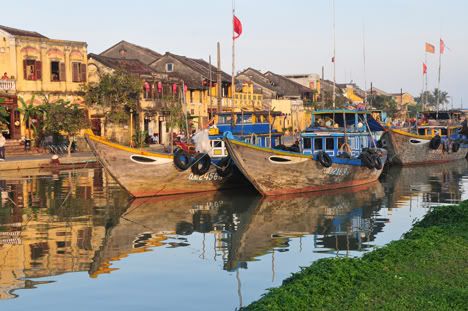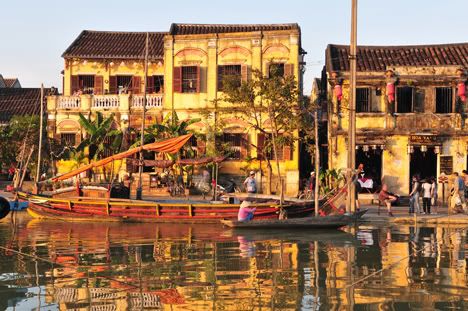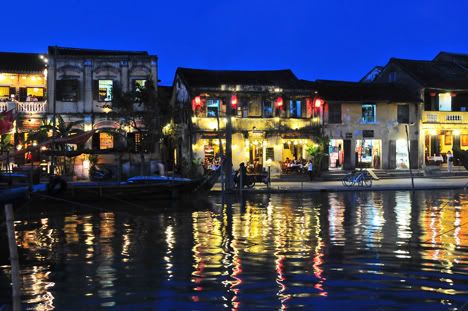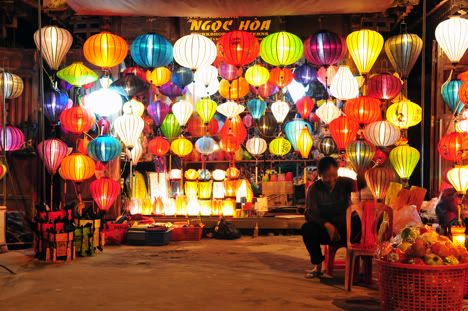 I have to admit, after spending time in Hoi An, it was definitely hard to even think about moving on to anywhere else, but my next stop was the historic central city of Hue. The main draw here is their huge ancient Citadel which is home to the walled palace complex of the emperor. Had we (the Americans) not bombed pretty much everything in it to smithereens, the whole place would have been quite the site to take in. As it was, however, I was pretty disappointed and chose to focus my time on the city's culinary delights instead: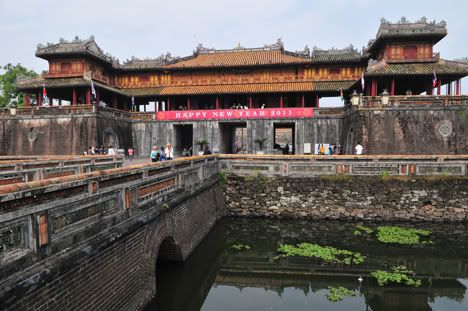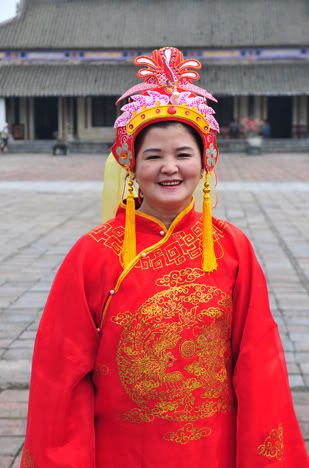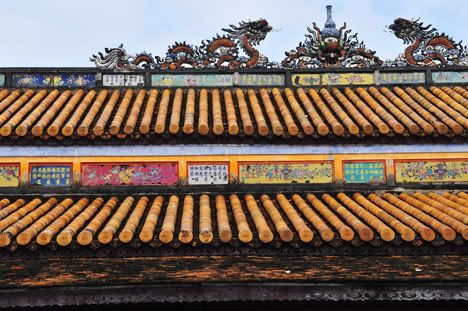 Nevertheless, Hue seemingly redeemed itself by providing me with a great New Year's 2011, in single traveling female fashion of course (that is, taking in the celebrations, eating a huge last dinner of 2010, and relaxing with some local beers):
And with 2011, I was off on a plane to the North:
Central Vietnam (and especially that gem of Hoi An) is just too gorgeous of a place to be contained into one blog post. To see more photos from my time there, head to my flickr set
here, and then s
tay tuned tomorrow for the third and final installment of my winter rompings in Vietnam!