Guidebooks will call Hanoi the "Grand old dame of the orient," but for me it was yet another opportunity for traffic-dodging, tout-drudgery, and the occasional muck-walking. Okay, so I'm not giving Hanoi so much credit. After all, it is home to a lively Old Quarter, the beautiful Temple of Literature, and some amazing street food and beer stalls: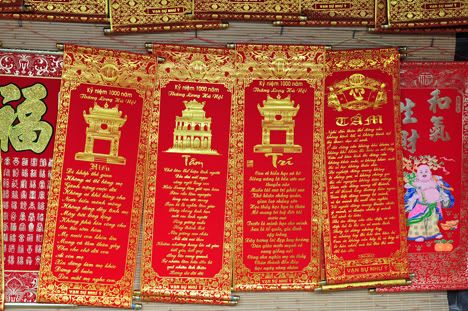 But the main point of my time in Hanoi was to serve as a stopping-over point on my way up to the very north of Vietnam; up to a place where 54 ethnic hill tribes preside over anything that is even remotely of Vietnamese culture or language. The place was Sapa: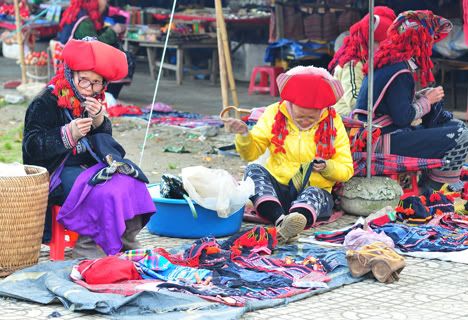 It's also the starting point for many treks out into the surrounding mountains. I was so happy to get to go on one of these treks which wind about into terraced rice paddies and through serene ethnic villages. Day 1 was our "easy" 12km trek, and we were lucky that the clouds broke open enough to let through a little scenery: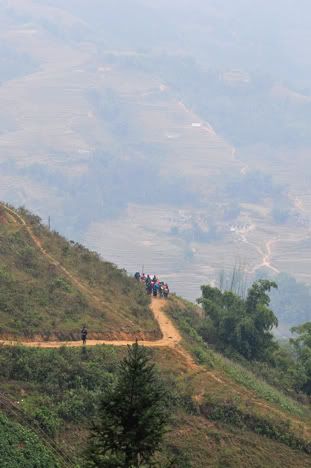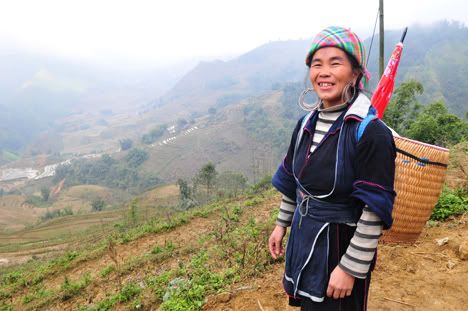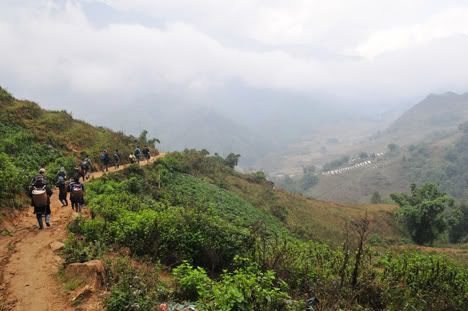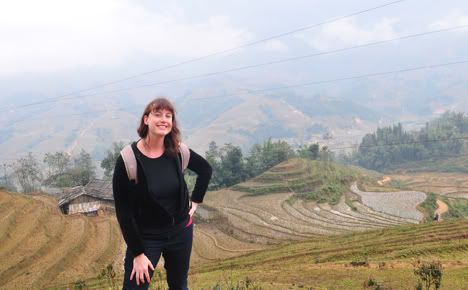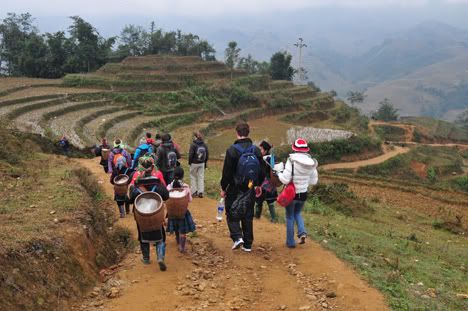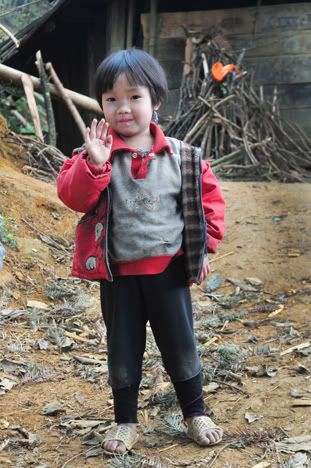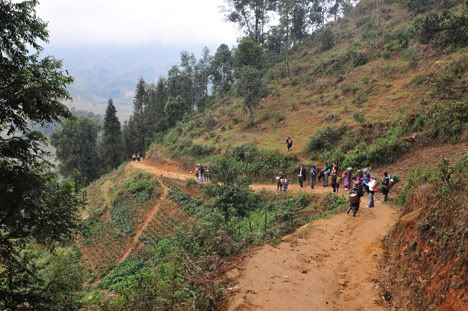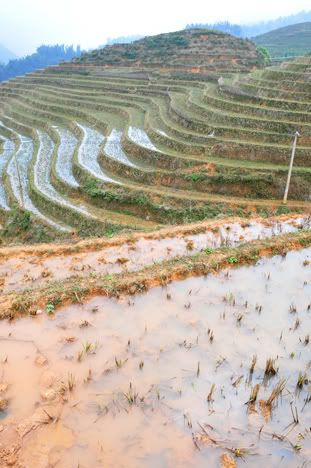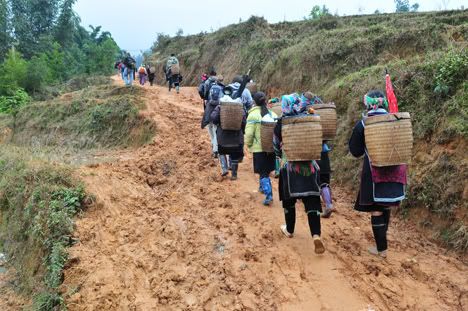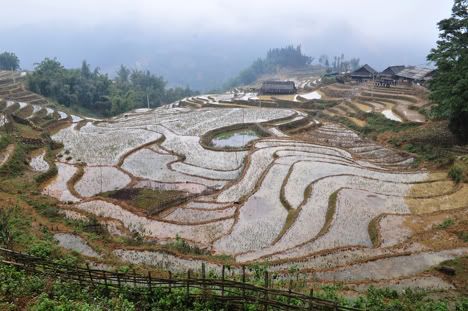 That night, as we were somewhere in the mountains and almost to China, we participated in an awesome homestay with a local family. They served us some incredible food and seriously potent rice wine, and provided us with a comfy night's sleep before the next day's trek: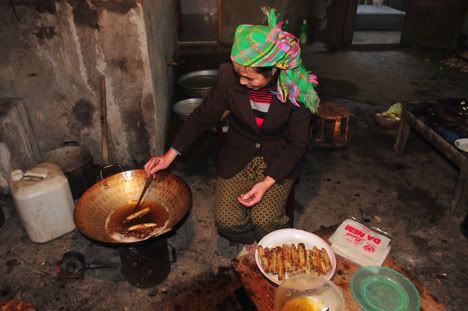 Day 2, our guide Dinh (pronounced Zing, and pictured below) was all smiles. I think it's because she knew what we were getting into on our final 9km "walk" while we were none the wiser: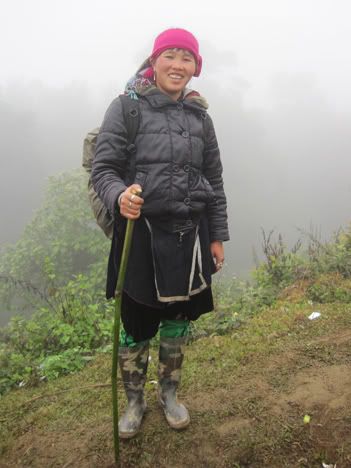 The last time my hiking boots will ever look like this: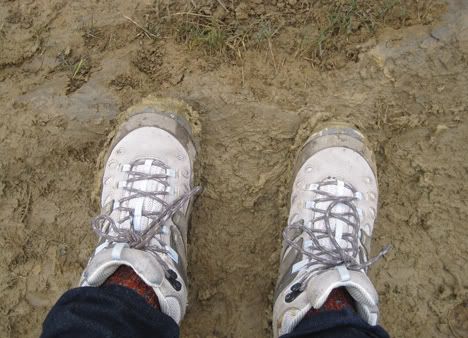 This trek was the muddiest, slipperiest, most difficult walking/hiking/climbing/sliding adventure of my life. I, of course, do not have photos of the most perilous parts as I was probably hanging onto a bamboo stalk to prevent myself from sliding down into a rice paddy or mountain base abyss below.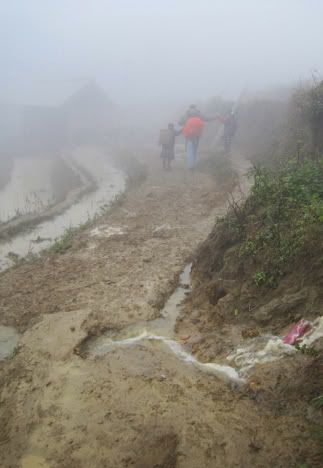 Each of use were "assigned" two village girls to help us out on this adventure and I (we) seriously, seriously could not have completed the trek without them. Poor things. At one point, one was fishing me bamboo stalks while the other one was pushing my butt up off of a slick, sticky, slanted path and into a little vegetation for traction (she's probably the pissed-off looking one). Dedication:
No worries...just some young boys with back-breaking loads on their backs scurrying right past us: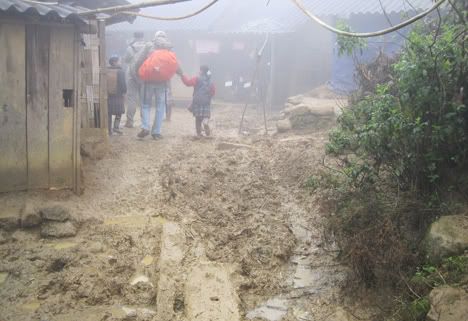 If you can believe it, I was one of the few who didn't fall, and actually came out of the whole thing quite clean:
Dinh knows how to make tired, cold trekkers happy:
As one of the world's most beautiful natural heritage sites, Halong Bay absolutely cannot be missed while in Vietnam. Of course, the only REAL way to see it is by spending a night aboard one of the many junk boats who call the bay home:
This time of year, Halong Bay was actually quite cold, so no swimming for me. The views, however, are breathtaking no matter what the weather:
And the vendors are always swarming, no matter what the situation:
I did, however, have an opportunity for my first chance at kayaking through the massive limestone karst formations and past little floating villages, and it was grand. I didn't have the guts to bring my DSLR in the kayak with me, but my trusty little point-and-shoot provided excellent backup:
And with that, it was on a plane back to the cold and snowy depths of Hokkaido, and into the warm and welcoming arms of my husband back in Japan! It was a fabulous last solo adventure of my 20s (I'll be 30 in just a few weeks!) and I feel so lucky to have a guy who, despite having to work his butt off, still encouraged me to go!