For the past two years or so, Japanese McDonald's have been running the Big America burger campaign. Every other month or so, a new, limited-edition "American" burger is released such as the Manhattan Burger, Texas Burger, New York Burger, Hawaii Burger, and (no joke) the Iowa Burger.
Last year's Big America
campaign was so popular that they've followed it up with
this year's Big America 2
. Currently, the burger on demand is the Miami Burger, and since it's
advertised as invoking the flavor of southwestern tacos, it's a bit of a geographically confusing thing to eat!
Hence, Jacob ripped off the idea, pumped up the toppings, flavor and logistical naming, and brought it to TK6: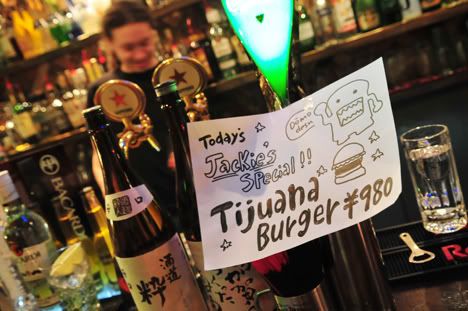 I love internationalization!