To read part one of our weekend getaway (Hiroshima), click here. To catch-up with part two (Miyajima) head here.
Stepping off the shinkansen in Kyoto, we met up with our friends Meagan and John (who are currently living and teaching in Osaka), and their American guests, Brian, Erin, and baby Maddox. We've been to Kyoto before (check out that 2008 trip here), and have definitely enjoyed the quintessential "Japanese-y-ness" of it, but it was nice to see things in a different light. At night, that is. We were just in time for the Gion Hanatouro, or Lantern Festival, in which the streets and many of the temples were lit up past normal hours and open for the public, along with sporadic bursts of festive lanterns and entertainment to boot:
This sucker is a cherry tree! I can't imagine what it's like when it's in full bloom (which will be here in a few weeks):
Kyoto has never looked so pretty to us. This was primarily due to the rain, which kept most of the hoards of people who usually pack the streets at home! For once, I felt like we were walking down a typical street right out of Feudal Japan:
The next morning, we took in another "first" for us with Kyoto: the once-a-month HUGE flea market held at Toji (
東寺)
Temple, where you can buy everything from pottery, chopsticks, clothes, antiques and other vintage treasures, to snacks, plants, and harvested garden goods: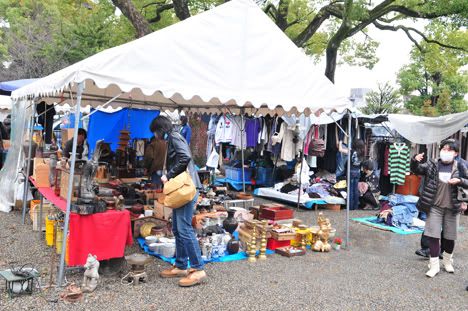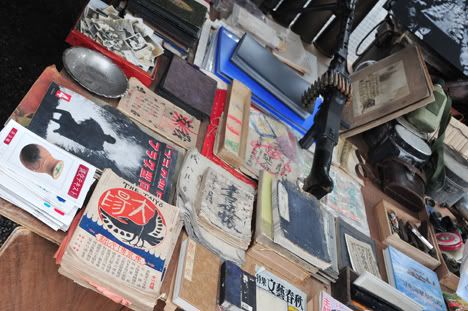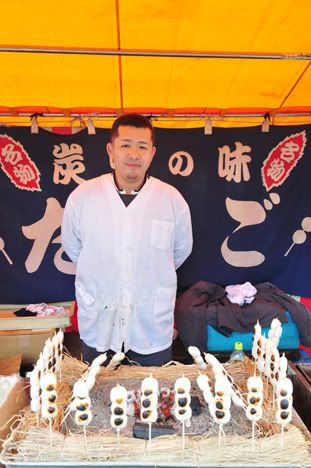 Our own engraved and gold-painted chopsticks: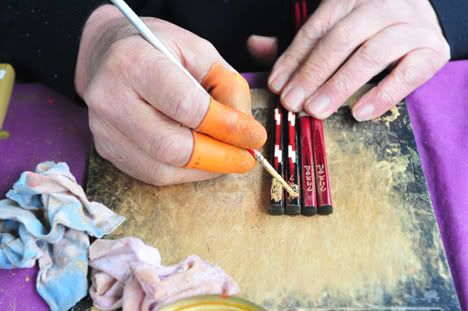 It was then back to the little town of Hirakata outside of Osaka (where John, Meagan, and Josh live) for some amazing grub at their favorite local spot (lovingly referred to as Mom and Pops):
And with two characters like "Mom and Pop" running the show, you KNOW the food was fantastic:
Bellies full and wallets a little (okay, a lot) lighter, we hopped on our plane back to the realities of work and life here in Sapporo! Fortunately for me, it's spring break at school (Jacob, on the other hand, has just as much work as ever at the restaurant)! Was great getting to see a little more of this little country we currently call home!