To read Part I of our weekend getaway (Hiroshima), head here.
Riding on a bit of a bummer mood from Hiroshima, we escaped to Miyjima Island just in time to watch the sunset sink behind Itsukusima Shrine's magnificent "floating" torii gate: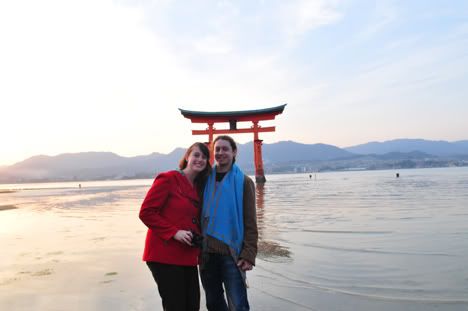 It was a long day and early evening for us as we were exausted from our overnight bus the night before! The next morning, we got up early and headed back to Miyajima for more exploring (but not without first passing by one of the many delicious-looking oyster shops in the area):
The island is dotted with many deer who are readily on hand to eat anything that they can get their chompers on: maps, train tickets, small children...
The floating torii gate actually gives way to Itsukushima Shrine which, at high tide, also appears to be floating as well. I wonder how many floods they have in this area...
The rest of the island has plenty of paths, temples, forests, and other areas for exploring. We unfortunately had to battle the rain a bit, but the lighting was gorgeous
!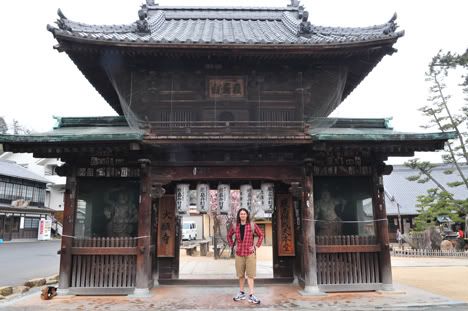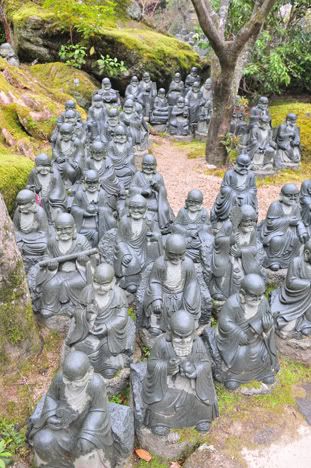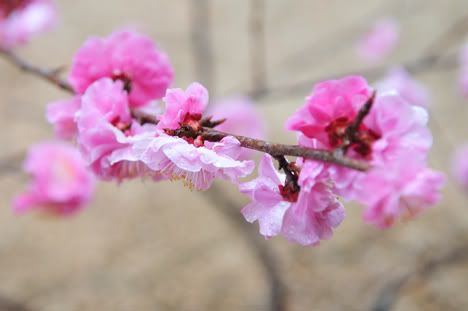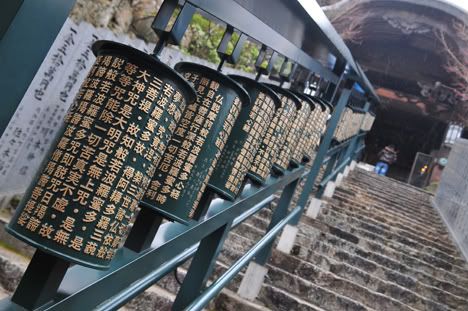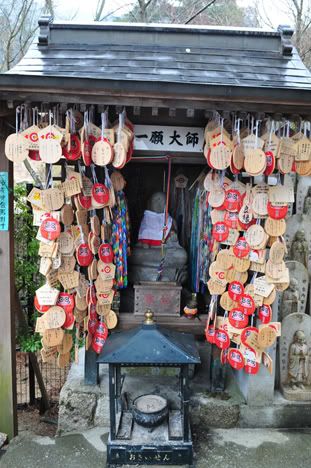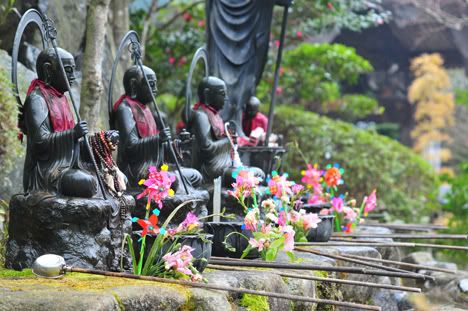 By the time we left, the rain definitely made itself known...we were so happy that we had visited the gate the night before when it was nice and clear!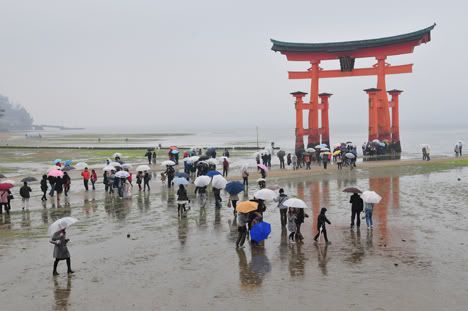 A parting snack...cakes made of oysters, squid, octopus, or shrimp ...yummy!
This trip also gave us a chance to take a ride on the uber-expensive (yet uber-fast)
shinkansen
(famed Japanese bullet train which we don't have up in our neck of the woods)!! Boy was it quite a bit more futuristic than our good 'ol JR trains up here in Hokkaido!
And with that we were on our way to meet up with some friends for a night in Kyoto! Stay tuned for the final leg of our journey...