...and that's with plenty of food and beer, of course! Just as we predicted, July has been filled with farewell parties galore, the first of which was a going-away soiree for me thrown by some of the teachers and co-workers at my school!
If all-you-can-drink Guinness, Kilkenny, and Carlsberg beer doesn't say "adios" Japanese-style, then I don't kno--wait, that TOTALLY is NOT very Japanese at all! Oh well, it was good Irish fun anyway and a nice way to kick-off this month's goodbyes: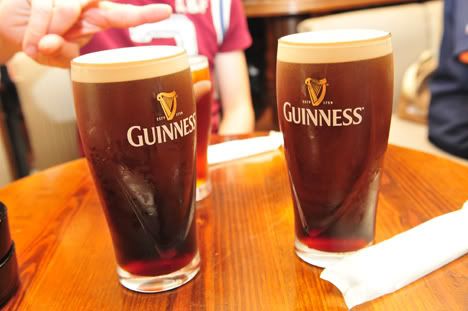 My sweet, lovely bouquet from everyone:
And, as if the night weren't international enough, we headed out salsa dancing at my favorite Latin club, El Mango, afterwards! I love having the world here in one city!
The next weekend was our grand good-bye barbecue out at our place...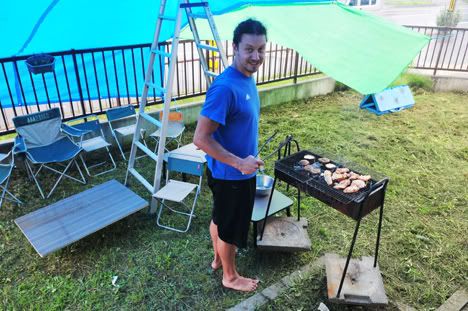 ...only the grandeous nature of the thing was heavily dampened by rain, rain, and more rain! We got tarps up so that Jacob could still do his grilling-thing (complete with a little KC Masterpiece BBQ sauce from the homelands), but our number of reserved guests definitely dwindled to a cozy few (more BBQ chicken sandwiches on homemade buns for us!):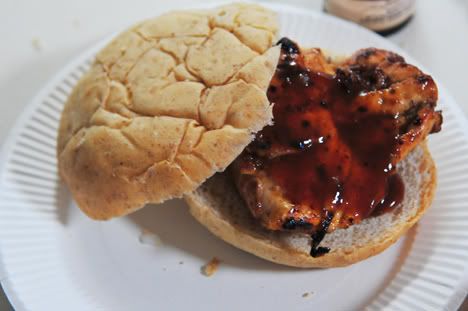 To make up for it, however, we had quite a big turnout for our after-party down at our favorite bar, Famous Door. Turns out people will brave torrential downpours for a little New Orleans hospitality Japanese-style (and to actually see us, of course!):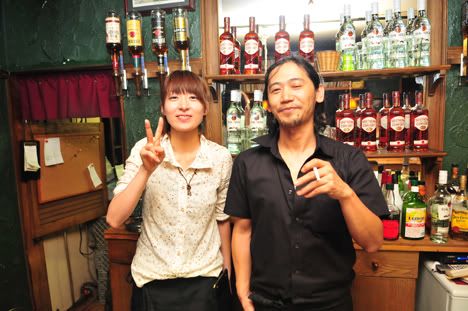 We've certainly made a ton of good friends and met some really fantastic people during our time here! Goodbyes are sad, it's true, but ours have been made just a little sweeter by having so many awesome folks to share them with!
The beers help as well...