Our time is quickly winding down here in Japan, and there's no better way to bid farewell than with a good ol' roadtrip, especially now since Jacob has a really light work schedule for the month of July!
We wanted to head out east on our fair island of Hokkaido and wound up in Tokachi, an area of hundreds of small, quaint farms and fields surrounded on all sides by mountainous national parks. Tokachi is not only the largest agricultural food base in Japan, but it also is said to have the most clear, sunny days a year in the whole country! From what we saw, both of these seemed to be right on: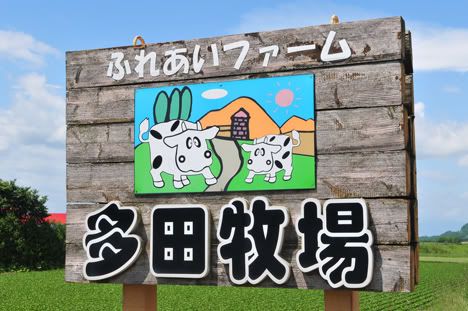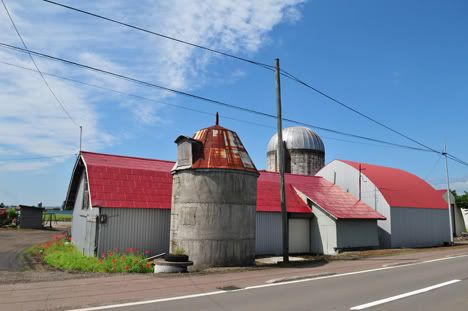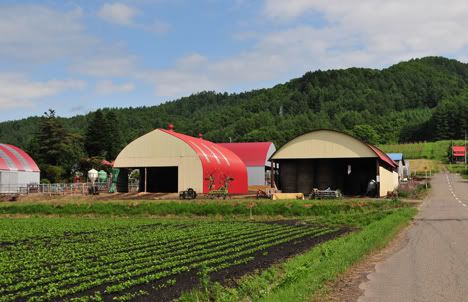 The first night of our trip, we arrived in the area after dark and found an empty campsite field in what I can only describe as truly in the middle of nowhere (okay, so it was probably in the middle of a bunch of cow pastures...). Made for a beautiful and peaceful morning start to our explorations (with a little help from some Simon & Garfunkel breakfast music):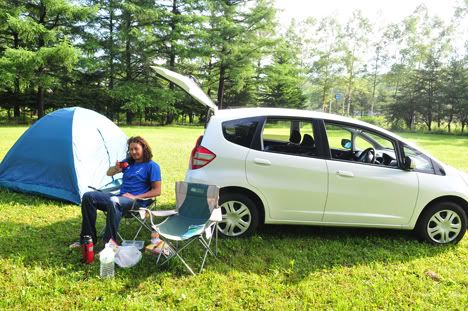 In addition to agriculture, Tokachi is also known all around Japan for its vineyards and wine, kind of like the Napa Valley of the country: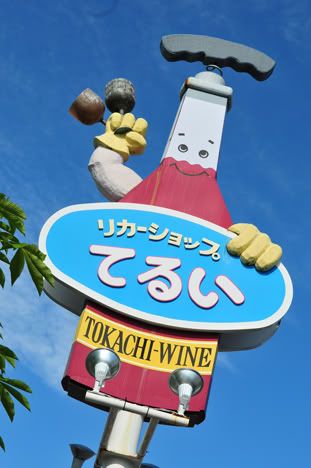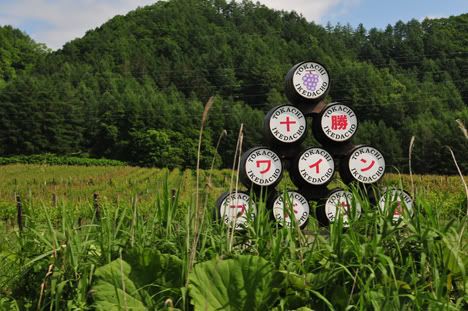 You can't be out in this part of Hokkaido without stopping at one of the many dairies for some ice cream, cheese, and other goodies. Okay, so we stopped here and had ice cream at 9 in the morning...hey, it's a roadtrip!
Tokachi has many towns and villages, but only one proper city (over 100,000 people)...that city is Obihiro, and we stopped for lunch, some beers, and a looksie around: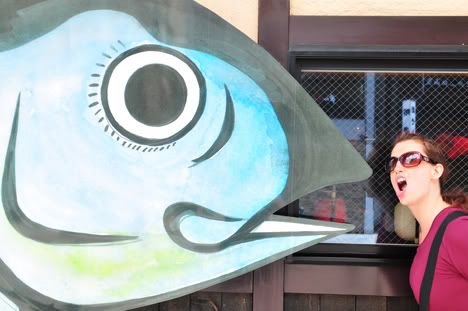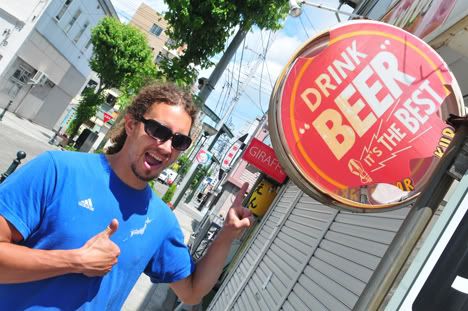 As we're suckers for a good brewpub, lunch was at Tokachi Beer and we were definitely not disappointed: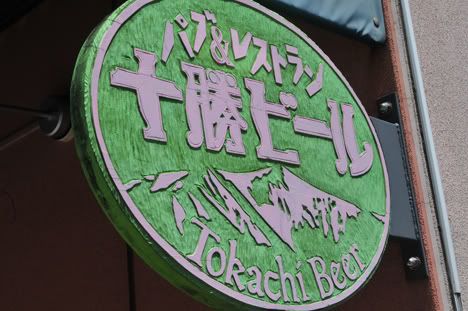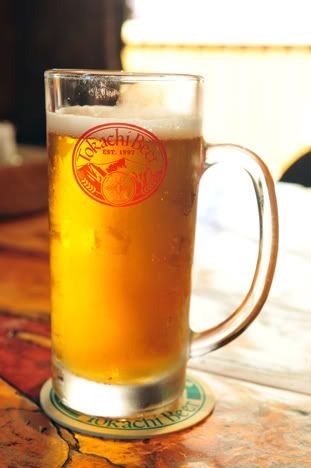 In addition to our huge broccoli and camembert cheese pizza (the Japanese aren't so traditional when it comes to Italian food), they also had an amazing all-you-can eat salad bar with delicious, fresh Tokachi veggies and bread made from the leftover beer yeast! Nom, nom:
After some good time on the plains, we headed up into the mountains on the other side of Daisetsuzan National Park (Japan's largest national park...you can see past trips to this beauty
here
and
here
) for a little camping near Lake Shikaribetsu. And yes, my legs really are that painfully white (working at a day job here will do that to ya, I suppose):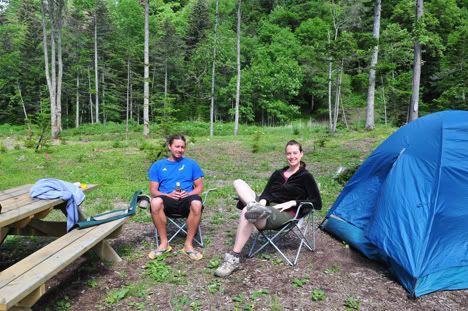 The most magical thing about our campsite here was the natural onsen (or hot springs...check out more about Japan's many onsen here) that was about 100 meters away down next to the river and with only a little covered shelf area to put your clothes. So, so awesome (and further reinforcing how MUCH I'm going to miss the onsen culture in this country):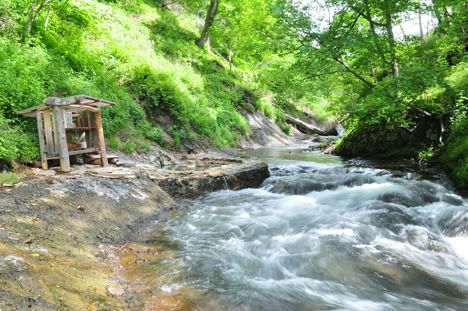 Lake Shikaribetsu itself is a gorgeous, colorfully clear body of water up in the mountains: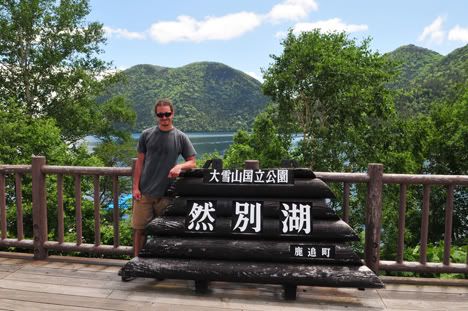 And there was even a free, scorching hot foot onsen right along the lake shore:
We love driving, it's true:
It's definitely bear-season here in Hokkaido, and our island is home to over 3,000 brown bears alone. Fortunately for us, the only bears we saw on our trip was this gargantuan fella: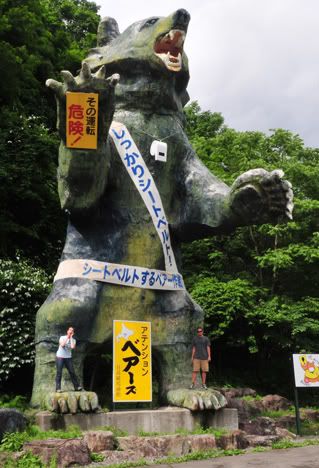 A few more pics with the pretty skies of Tokachi before heading back to Sapporo:
As you can see, Hokkaido really is like a completely different country from the rest of Japan (which just might account for the fact that it's been sooooo easy to live here for three years)! It's beautiful. It's wild. It's super road-trip-and-camp-able (with courtesy to the bears, of course). Most of all, it's just enough Western to remind you a bit of home, but just enough Japanese to let you know that you really are romping around in Japan.