When I was a freshman in college, I went to housing and requested to have an international student as my roommate. Being from a small town in Kansas, my interaction with people from other cultures or countries was limited to say the least, and I wanted to really get to know someone from outside of the States. I got my wish when Kaori from Japan came to live with me for a year. Although there was a huge language barrier between us, we became good friends and had quite a few adventures together (including a road trip to a country that was just as foreign to her as hers was to mine: North central rural Kansas!). When it was time for her to return to Japan, I told her that one day we would meet again, but in her country.
Two years ago when my sister came to visit, we met Kaori again in Tokyo after almost 9 years! And last weekend, a newlywed Kaori and her husband, Taku, traveled all the way up to our island of Hokkaido to spend a few days with us!
We made sure to take them to the best of touristy Sapporo, including Raman Yokocho, a narrow alley with about a dozen little ramen shops: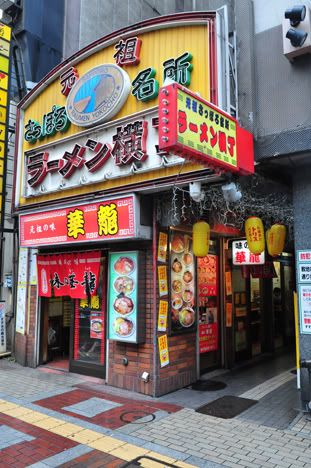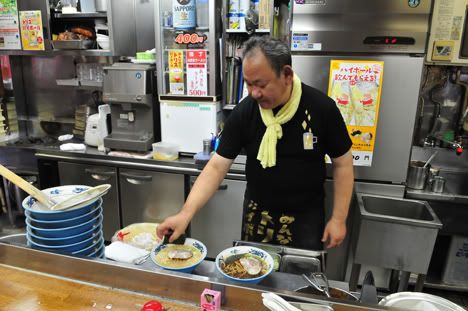 And where we ate our island's speciality ramen: miso base with Hokkaido sweet corn and butter (as Anthony Bourdain will concur, it is amazing!):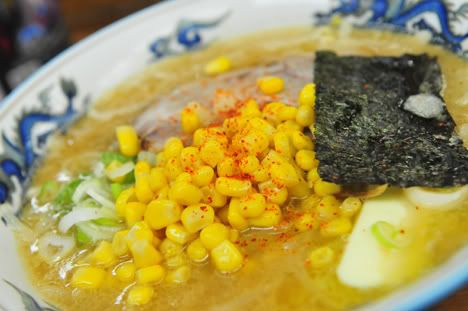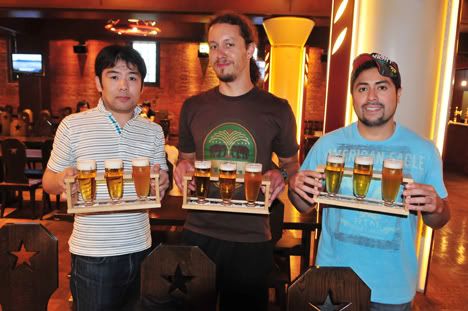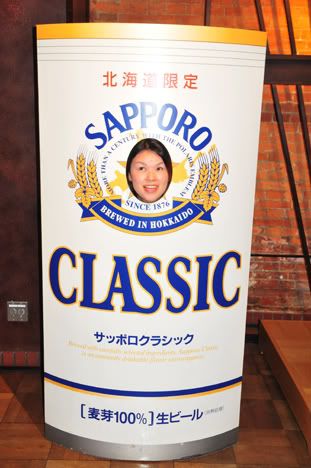 Japan gave us a public holiday on Monday, so we rented a car and headed off into the center of our fair island for a fun day-trip: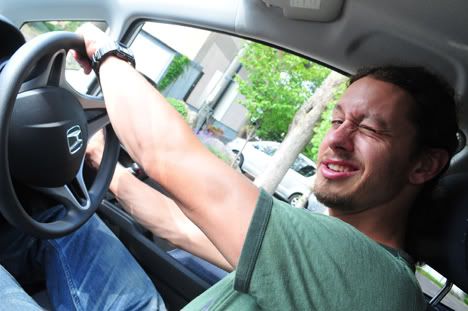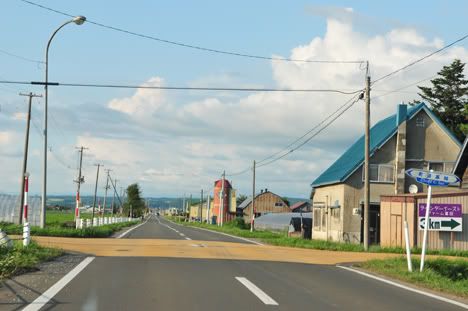 First stop, a lunch of some amazingly delicious soup curry with lovely fresh veggies: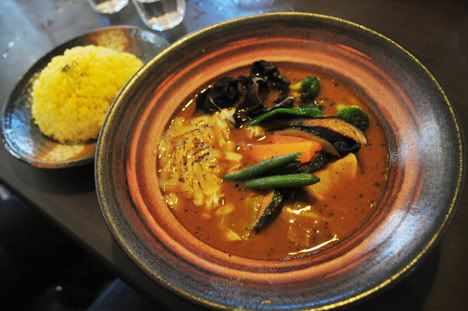 Our final destinations were the areas of Biei and Furano. This was a little meaningful for me, because
the first trip I ever took in Hokkaido three years ago
was to this same area. Besides being just gorgeous landscape-wise, this area is known for flowers, flowers, flowers, especially lavender: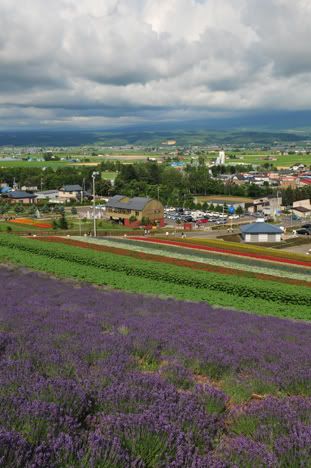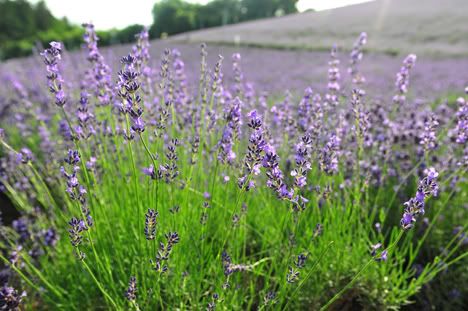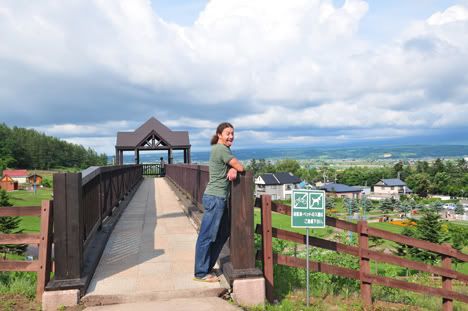 One of the most popular places for flower-viewing in the area is Farm Tomita: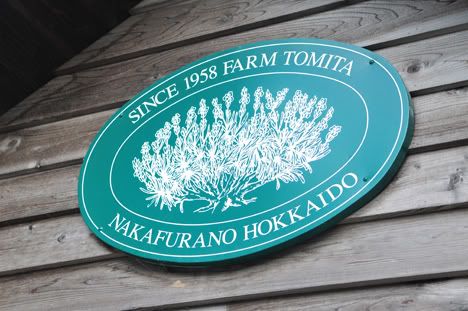 We had to fuel-up first, however, with our share of lavender flavored ice cream, soda, custard flan, and cream puff! Lavender here knows no boundaries!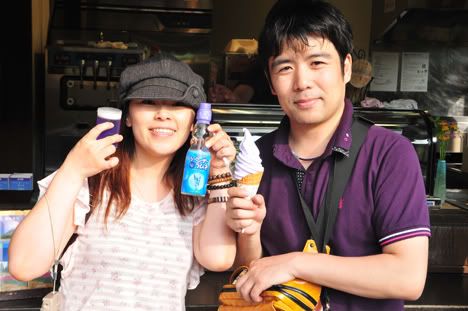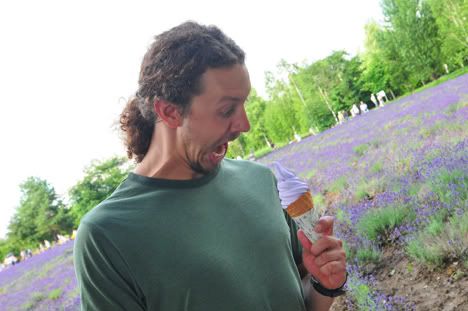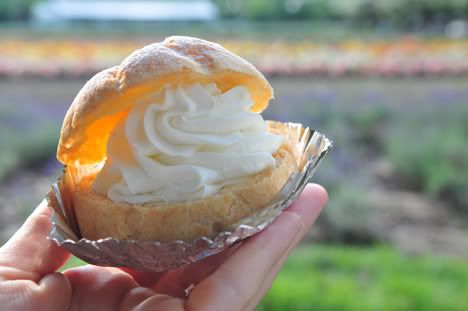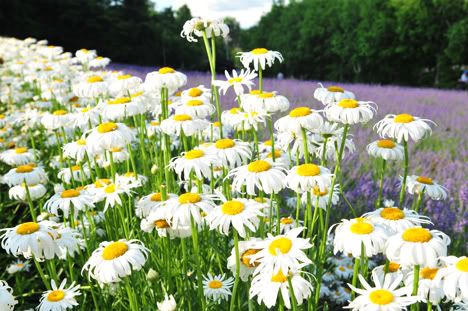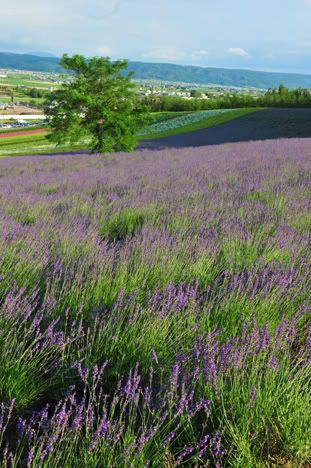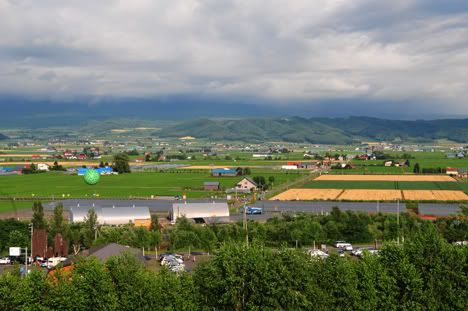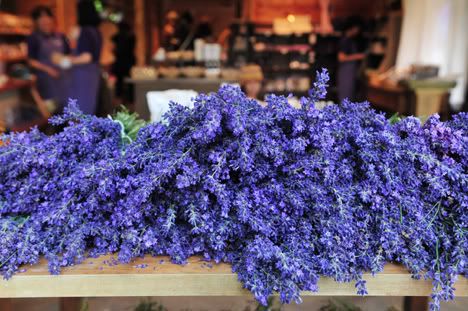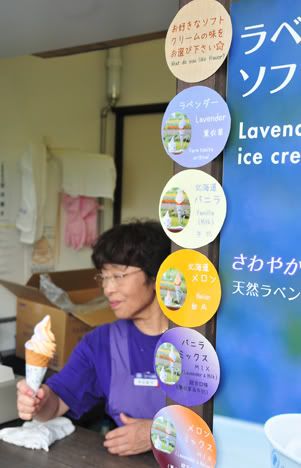 After Furano, we made our way towards the little village of Biei. The scenery along the way is just gorgeous: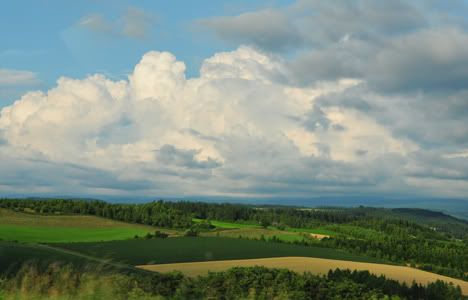 And the town Biei itself is unlike anything Japanese-y. In fact, I'd liken it more to something Colorado-y instead: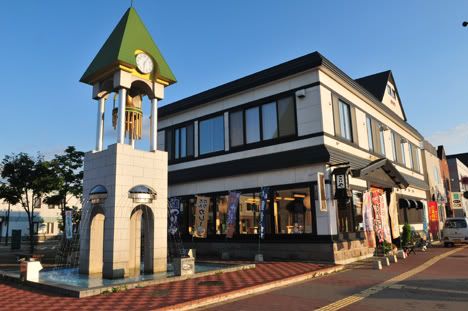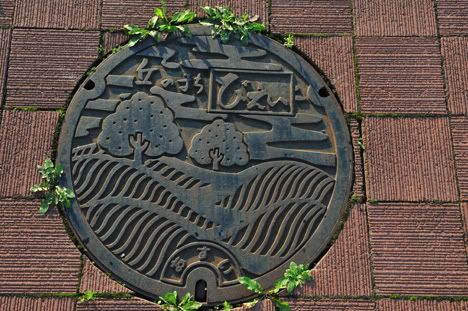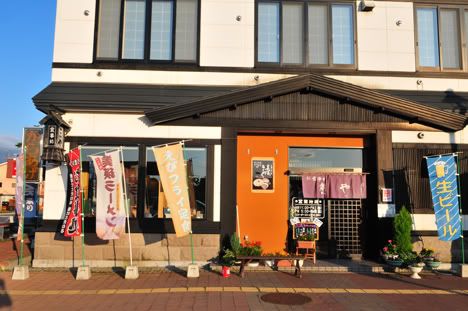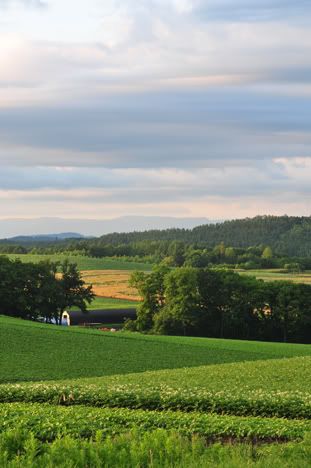 A quick stop at a road-side place selling cantaloupe-flavored ice cream in a real cantaloupe (delicious-genius, by the way), and it was back to Sapporo for us: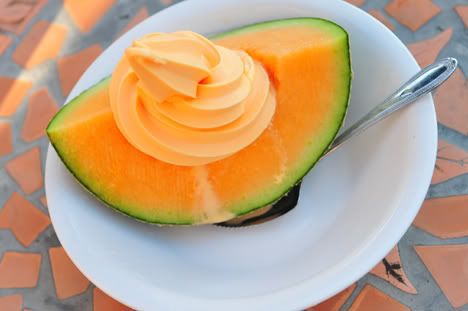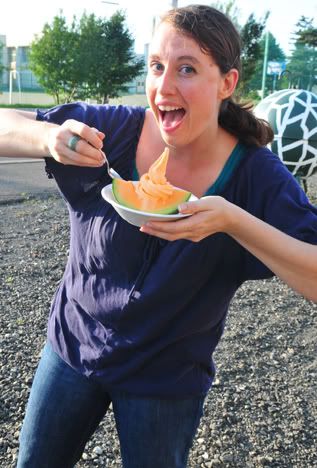 Kaori and Taku's last night in Sapporo, we took them out for Genghis Khan, a Hokkaido "speciality" of lamb and veggies grilled at your table. Why a northern Japanese food of cooked meat is named after a legendary nomadic Chinese leader is anyone's guess, I suppose:
Saying good-bye once again and sending this fun couple back to their home in Saitama down on Honshu island:
It was so amazing reuniting with my old roomie and her new husband once again in Japan...seriously, one of the best experiences during my time here! Knowing that it's so much easier to rendezvous anywhere in the world helps ease the pain of good-bye a bit, and makes me so thankful for the good friends we've made all over the world. かおりとたくちゃん。。。楽しかった! ありがとうございます!